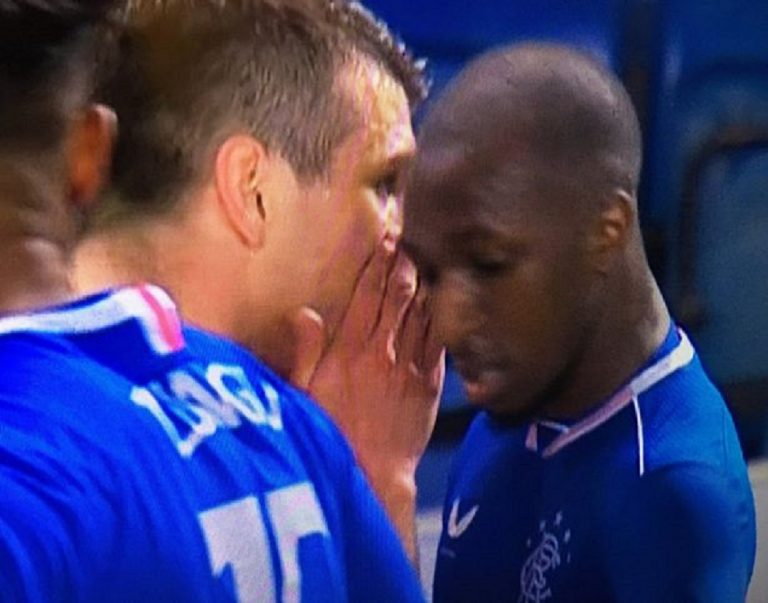 Right, this is the final piece, for now, that we're doing on this racism scandal. Let's be clear, we're not calling it alleged, because the club is 100% adamant of the occurrence of racism, so we're going to word it as they do, and call a spade a spade.
Ibrox Noise's Derek noticed how Simon Deli didn't wade into this firestorm unlike his team mates, mainly because he heard exactly what Kudela said.
However, there's something else:
Kudela got the wrong guy in the first place.
The tackle, initially, was from Connor Goldson, then Bongani Zungu rather mischievously kicked it against the downed player Kuchta.
Glen Kamara was simply standing there innocently as a bystander and Kudela marched up to him, mouthed in his ear and all hell broke loose.
Call us presumptuous, but not only is this a potential case of mistaken identity, but it further potentially proves Kudela's racism:
He thought black Glen Kamara was black Bongani Zungu, and smeared him for his nasty little kick out at Kuchta.
Because, well, 'they all look the same, don't they'.
Glen Kamara had nothing to do with anything, yet he was the one attacked. It could also have been Kudela thought he was Goldson.
Same issue.
It's an unsavoury moment and we've not heard the last of it. But we have for today from Ibrox Noise because we're now tired.