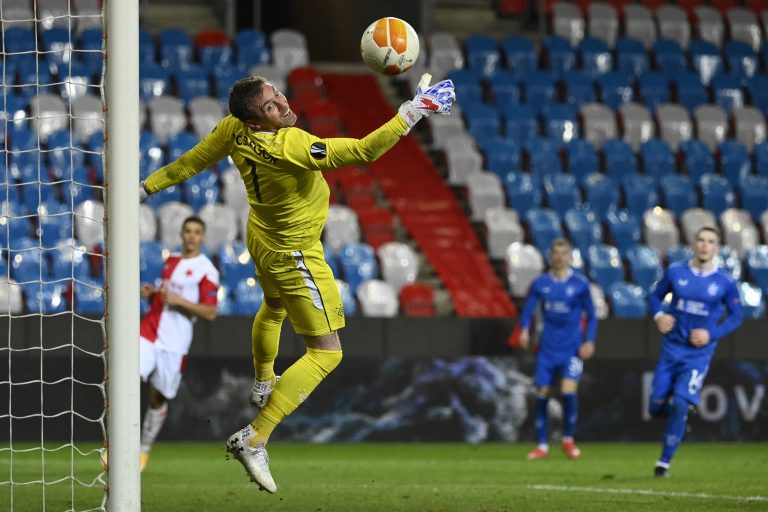 Ignore both Martin Keown and that Muppet Mutton, Allan McGregor's save last night not only secured a brilliant draw for Rangers at a tough venue, it was easily one of the best we've ever seen. Not just from him, but period.
Slightly older Bears will remember what he did in Germany in 2008, that wonder save to defy a sure goal, an impossible save.
Last night was just as good if not better, and we cannot overstate how stunning a save it actually was.
It was every inch as good if not better than Gordon Banks, for as brilliant as Banks was, it cost a corner.
McGregor, stopping a sure goal from a pretty unmarked header, not only halted but held. He held a certain goal and stopped the play completely.
This was world class, and there wasn't a Bear alive watching who didn't believe we weren't about to concede a goal.
No, McGregor pulled, again, an impossible save out of the top drawer, something we doubt many goalies around can.
The 39-year old has always saved his best for Rangers, for Rangers and for us in Europe – and at that level Allan McGregor is world class.
Simply put, he is. He along with Barry Ferguson are the two world class players Scotland's produced over the past 25+ years.
And that save only cemented it.
He's just taken a huge leap towards being crowned POTY with that one – this season the competition for that gong is the strongest it's probably been for decades.
But that save… just wow.