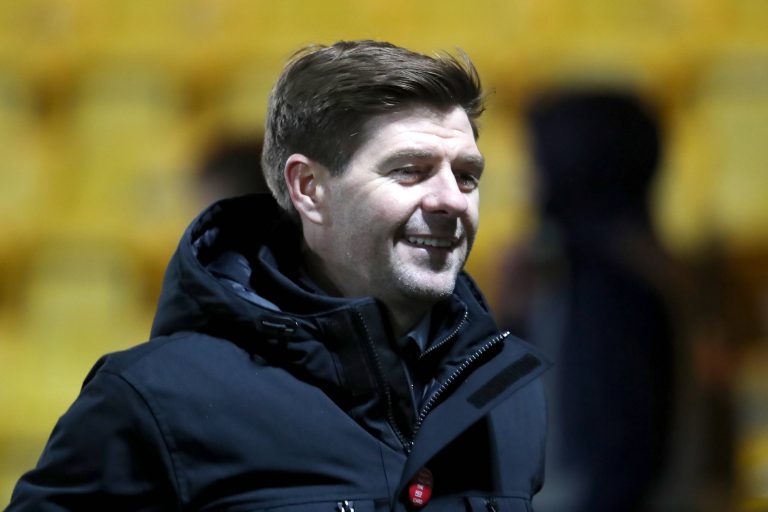 In 2008, Rangers were within inches of nabbing both the SPL title and the-then UEFA Cup.
It had been an incredible season domestically, but it was close to being confirmed with silverware.
Then we had Lawwell's 'Sporting Integrity' which ensured Rangers would win neither and the season, promising so much, ended a bust.
That is a ghost that has haunted Rangers for 13 years – how close we came to an absolutely staggering double of the UEFA Cup and Premier League crown, and how the chance to push for both was stolen from us by petty-minded Celtic and SPFL officials.
13 years later, there is something brewing. Rangers have again, been astonishing in the-now Europa League, and sit comfortably in the last 16.
We have, of course, secured 55 with miles to go, so that pressure is off.
Is it possible Rangers could achieve this staggering double after all, 13 years on?
Steven Gerrard's side have been simply astonishing in the Europa League – completely undefeated and now a plush tie with Czech giants Slavia Praha on Thursday, and no one would bet against them achieving great things in this tournament.
Especially now that we can devote all our 'run time' and resources to it. Sure, there's the Scottish cup too, but those matches are a lot less frequent than league.
So, is it possible, with half the job done, that Rangers can secure an incredible double this season (maybe even a treble) and exorcise 2008's demon?
It's not impossible, put it that way.
No one saw Walter's Rangers getting to that final, and the truth is Stevie's is a better European team than that one was.
So, the sky is really the limit…