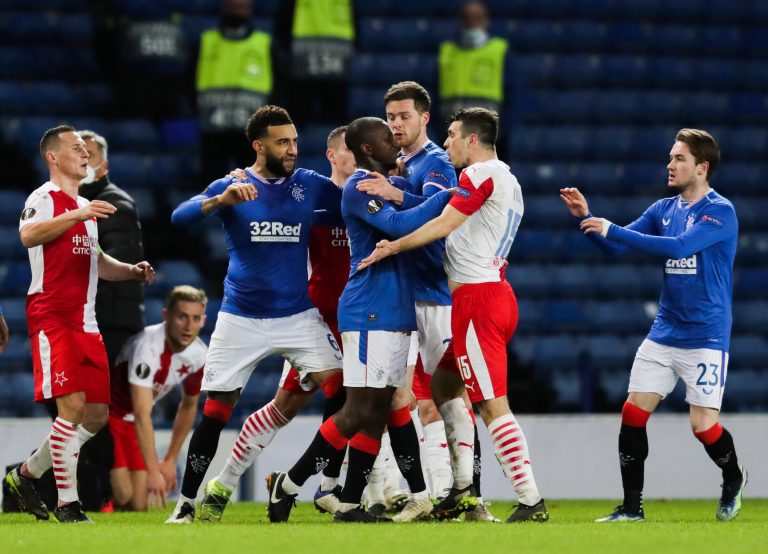 Slavia Praha's Police Scotland investigation is just a complete distraction from the racism allegations the club, and particularly Kudela, is under investigation from UEFA for.
Rangers players have absolutely confirmed they did wait in the tunnel after the match for around 45 minutes, and information is Kudela was nowhere to be seen. We cannot state with certainty that our players 100% did not 'intimidate' anyone from Praha, or that Glen Kamara did not 'assault' anyone, for the simple reason that we were not there and there is no evidence which unquestionably disproves such an accusation.
But the footage from that evening does not suggest confrontations or violence, and indeed was extremely peaceful, without much in the way of stressed-looking Czech players.
But we absolutely 100% do have proof that Kudela said 'something' which was enough to hurt Glen Kamara, and we cannot see why the Finn would lie about a racist comment.
So we cannot help feeling the counter claim of an assault really is just a deflection, one designed to upset Rangers even more.
All investigations will result in 'judgements' – based on the evidence they have, a conclusion will be drawn.
And we are very interested to hear what those judgements end up being.