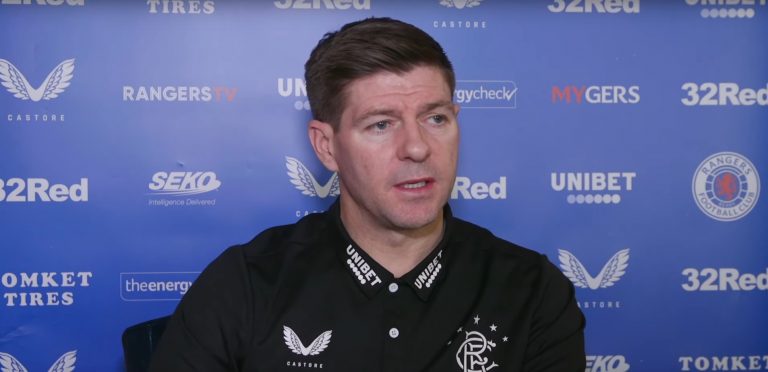 Steven Gerrard has made a bold accusation at the heart of the SFA, and it's one Rangers fans will agree with.
As regular readers will know, we at Ibrox Noise advocated the ditching of the Compliance Officer in favour of VAR, but the biggest concern in response from our readers was that the refs doing the 'assisting' in front of the video tech will be just as biased as the rotten ones on the ground.
And Gerrard, carefully, echoed this too:
About as subtle as it gets – Gerrard quickly airing his concerns that the VAR officials (or those doing the retrospective punishments under the Compliance Officer system) will/are every inch as incompetent/biased as the refs on the floor seem to be.
Very clever – pre-empting a demand for impartial and carefully-selected assistant refs for VAR, and calling out the ones the SFA use to 'review' compliance incidents.
Gerrard alone is doing a great job of speaking up for the club, and frankly a better one than the rather wishy-washy statement they made was.
People do respect Stevie, a great deal, and when he talks people listen.
Hopefully they do here too.