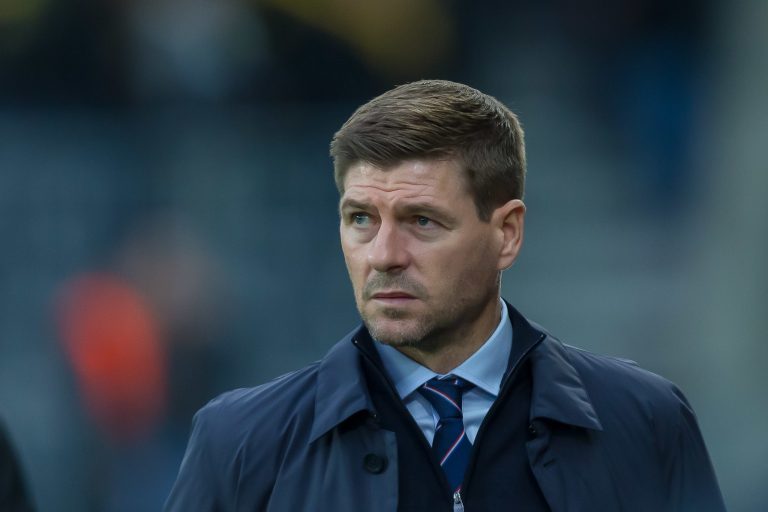 We haven't covered the Morelos malarkey yet, so maybe time we had a look at this.
First off, we have absolutely zero defence for what the Colombian did. It was a stamp, or at least a reckless 'step' and the moment we try to claim it wasn't as bad as what others did we look like idiots (as if we don't already).
Being serious, it deserved punishment, and it got that.
The problem which our manager Steven Gerrard is rightly raising is that there's a comical level of inconsistency.
He wisely kept his counsel when pressed on Darren McGregor's own stamp on Ryan Jack, and previous admitted he'd be interested in the response had Morelos been guilty of what Ryan Edwards did v United.
We now know – unlike Edwards who got away Scot free, and ditto his namesake Porteous who also did the other night at Easter Road, and indeed aforementioned McGregor, Morelos was punished to the full extent of the law.
One comment we read recently was hard to disagree with – if there's one area Rangers as a club have let themselves and the fans down a bit in recent months (and there's really not many of these moments) it's the lack of standing up for ourselves and 'fighting' back.
Now, let's be clear – under King and Traynor, the statements were frequently ridiculous and undignified. We weren't keen on the PR from either the former Record hack or the chairman.
However, as much as it's much quieter from Ibrox these days and we get on with it in a much more dignified manner, there's been cautious and quiet, and there's being a doormat.
And Rangers do have a right to feel a little aggrieved at these charges when others get away with similar – and that lack of consistency is simply not due diligence.
So we wouldn't mind a quiet little statement suggesting we're not too happy with the SFA or words to that effect, because a dignified little objection speaks more than a loud and brash 500 word ramble.
But then we know the SFA won't listen anyway…