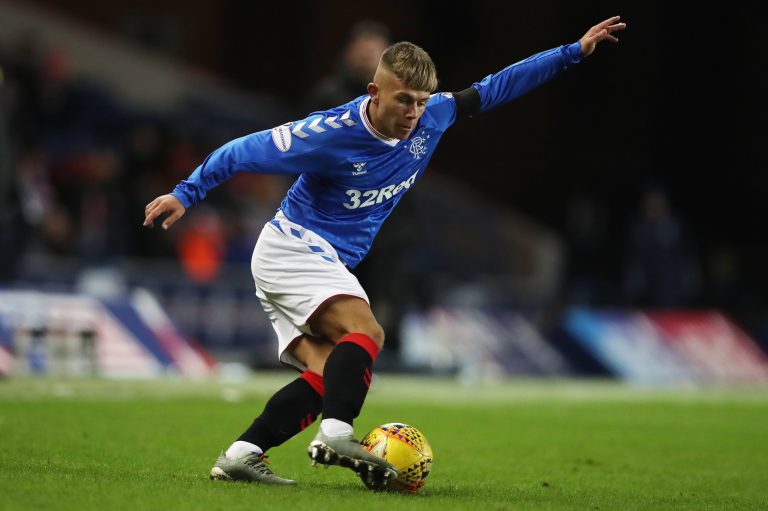 We never really covered this at the time, but once 55 is sown up in a manner of weeks, we wonder if promising youngster Kai Kennedy will get a tonne more minutes in the first team.
His ICT loan spell over and now out at Raith till the end of the season, the formerly controversial kid has impressed in the Championship, and his ex-manager John Robertson in the highlands couldn't be more praising of him.
Specifically, suggesting the 'ego' reputation was a load of piffle.
Robertson, who worked closely with him for half a season, had no reason to lie, and it does seem like Kennedy, if there indeed was ego with him, has learned quickly and sharply the lesson of humility.
There's not denying it – Steven Gerrard talked about ego at Auchenhowie, and he wasn't just making it up.
There was a problem, and the manager tackled it head on, and since calling it out and being willing to let the lad go, things have changed.
At ICT Kennedy clearly bucked up his ideas and is getting on with learning the game, not making demands. As Ross Wilson said, it seems he was given a lot of bad advice, and being a young and impressionable lad this isn't that shocking.
But Robertson saw a new version of him – one getting his head down, working hard, and his performances speak for themselves.
12 appearances at Championship level, 5 goals and assists.
Very comparable with winter target League One Rochdale star Kwadwo Baah, who will go to Manchester City this summer.
Reality is Kennedy has a major second chance, and he clearly intends to take it.
So much for bad advice.