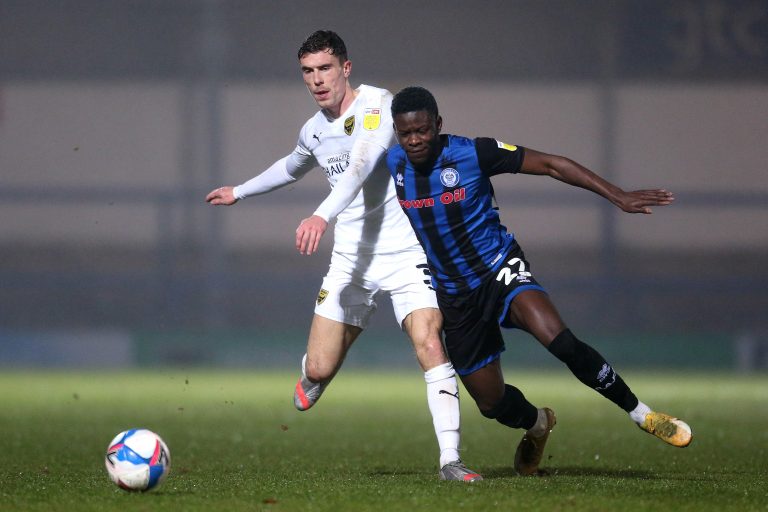 Rangers have been given a shock boost in the pursuit of League One sensation Kwadwo Baah after Rochdale manager Brian Barry-Murphy confirmed Man City have NOT secured the 18 year old and he will be, as things stand, a free agent in the summer.
Press reports claimed some weeks ago that the on-fire winger had been snapped up by Pep Guardiola and his destiny was the Etihad come the summer, with City beating Rangers and West Ham among others, but it turns out that was false.
The word from Rochdale's boss is City are still interested but in terms of anything being agreed, it's a long way off and hasn't been close to being finalised.
Make no mistake, Baah is the best player in League One, and probably one of the best five players outside the PL – he is that good, and he's destroyed opponents at his level the past season.
However, he will also know that no matter how good he is, at age 18, PL sides will have their selections for the wing and few will take a risk on someone of his age.
But Rangers, at a lower domestic level (albeit a soaring one in Europe) might give him a tonne more chances to get serious minutes at a slightly higher level (SPL really isn't a tonne better than League One) but at certainly a much bigger club.
Baah is a hell of a player, hell of a prospect, and Rangers have only Ryan Kent as left winger these days, with Scott Wright a utility frontline player and not strictly pure competition.
Baah would be. This is one Rangers must go for.