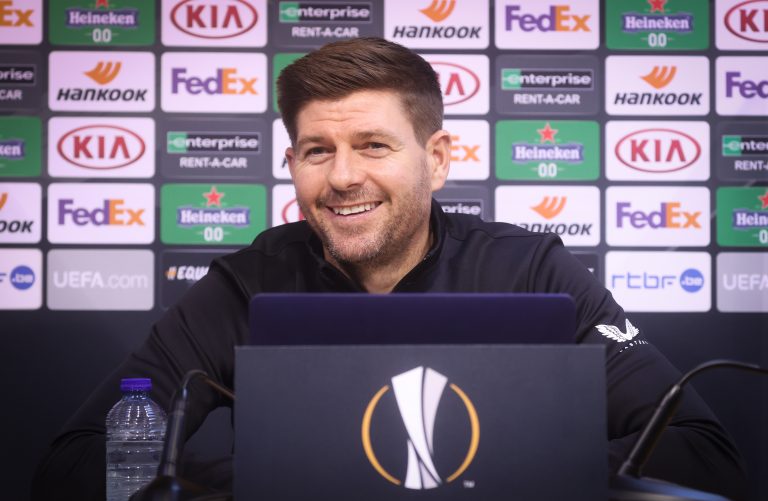 There is no doubt James Tavernier's untimely injury has left Steven Gerrard with a bit of a dilemma.
Rangers have absolutely, and understandably, banked on the captain's fitness the past near-6 years, and this is the first time he's received anything other than a minor knock.
In short, Rangers have failed deliberately to have a plan B for Tavernier because his fitness in over half a decade has been so staggeringly reliable there wasn't a need.
Hence guys like Lee Hodson, Jon Flanagan and Nathan Patterson have been deputies, but none of them are quite at the level of the first choice.
And that's why Steven Gerrard made such a wise and shrewd signing of Nigeria's Leon Balogun.
The experienced RB, even if he hadn't played there in two years, was a perfect fall-back crutch for Stevie to rely on if the absolute worst came to the unlikely worst and his captain became incapacitated.
Balogun has nearly a hundred career appearances at RB, and while the big defender is modest about his abilities, he put in a fine shift in that slot as a deputy for Tav.
But of course we are hearing a lot of buzz about a replacement for the stricken captain – and Gerrard has confirmed an emergency signing will be made if the prognosis is bleak.
Why? Because Rangers can't be left with just one RB.
Balogun is a particular kind of CB, and while he can do the job at RB as well, if he picks up a knock then Rangers are absolutely snookered.
Nathan Patterson of course is persona non grata now, and there's little chance of him getting a foot back in the Rangers door, so someone new needs to come in.
But one thing is for sure – Stevie's wisdom in bringing Balogun looks a beautiful piece of shrewd work now and it was a huge part of the win on the continent.