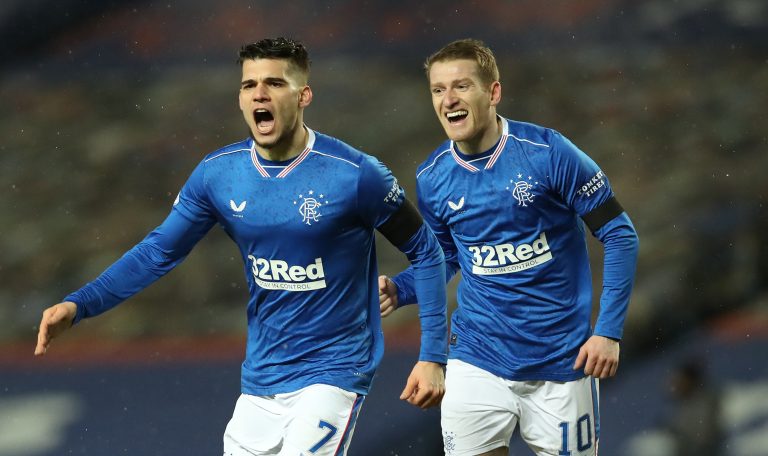 Rangers last night came to within 6 wins of 55. That's right. Just 18 points (or less) stand between Rangers and the biggest achievement in the club's history.
While last night's display wasn't vintage, and Stevie G got a few things wrong, nevertheless points win prizes and Rangers are just some weeks away from being crowned champions, assuming Celtic win all their matches too.
And of course we'll do it on their patch, as we say, assuming the results match.
It's surreal, it's sensational, and it's amazing on every level that a Rangers side, formed on a fraction of the budget Neil Lennon, Brendan Rodgers and Ronny Deila before him have had, have completely destroyed, obliterated and decimated Celtic to beyond the point of humiliation.
And this isn't a fraud title, not like all 8.5 of theirs.
Indeed, would you ever want a fraud 8.5IAR in which your rivals were either AWOL for it or utterly weakened?
Only Celtic fans do, and they're welcome to celebrate their fraud.
But Rangers did it legit – modest budget, against a megamillion Celtic side that imploded upon the pressure, the sustained pressure.
The number of timmies we've had on our site announcing smugly that our bottle would crash.
The only crash we've heard is Celtic's former juggernaut into the wall.
It's been remarkable, stunning, and unforgettable.
Every player in the blue has been a hero this season, and the management team have been extraordinary, to do this and force Celtic to collapse all on their own – just because our bottle doesn't crash.
Next month Rangers become champions and we didn't need a vote for it.
Special.