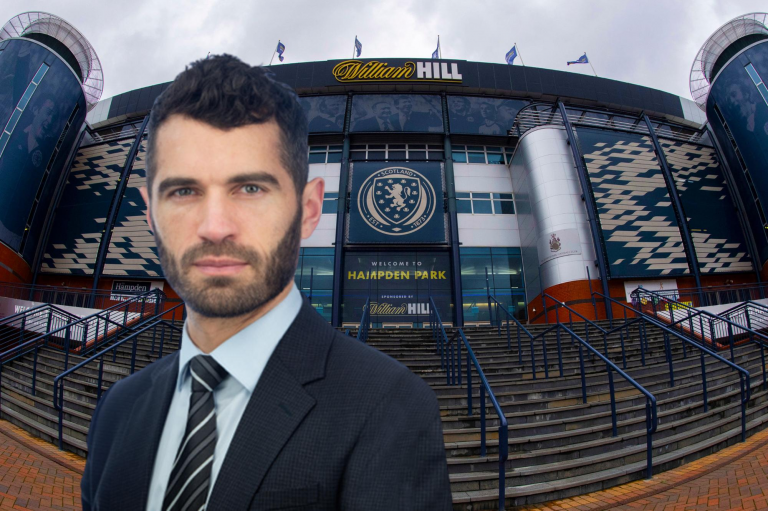 Celtic fans have taken to social media to fume over the appointment of new Compliance Officer Andrew Phillips after it emerged the replacement for outgoing Clare Whyte is 'allegedly' a Rangers man.
In yet more evidence of the changing of the guard at the highest levels of Scottish football, Celtic-minded Clare Whyte will leave on March 1st, and lawyer Phillips will take the reins instead, and let's just say Celtic fans are not best pleased that they will no longer have their claws under the skin of the disciplinarian system in our game.
It's the latest example of how Celtic have lost their grip at the top of Scottish football, not just on the pitch but off it too, and the biggest loss for them off the pitch was the resignation of Peter Lawwell, who steps down after 17 years and takes with him a tonne of influence and manipulation.
There are rumours that Ian Maxwell is also one of us, and has had his hands tied in what influence he was able to exert thanks to Lawwell, but with the Celtic supremo moving on, Maxwell was quick to bring in a Rangers-minded Compliance Officer to replace the three Celtic ones we've had since the position was conceived in 2011.
And Celtic supporters, having lost out on their 10IAR, are now dramatically losing their grip on the influence they used to have.
The only muppet still left is Doncaster, and the reality is he sings whatever tune his paymaster wants him to – and that's going to be an increasingly Rangers-sounding song over the coming months and years.
But as for Whyte? Bye bye.
And welcome Andrew Phillips…