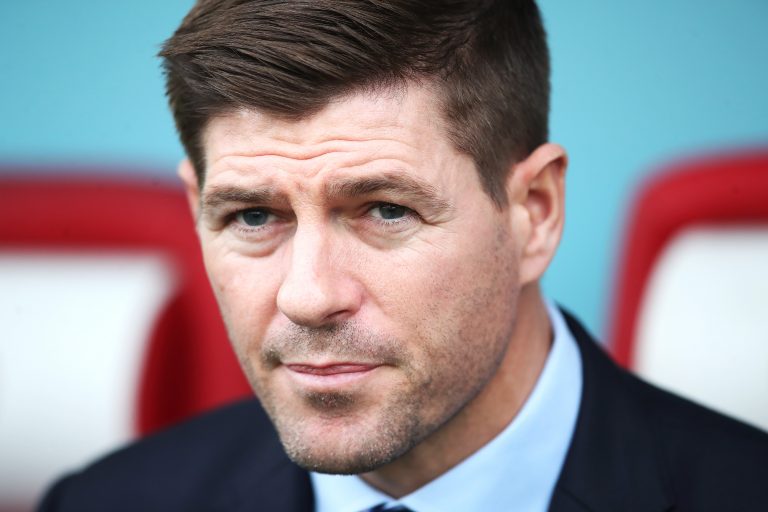 After another weekend of football, although we didn't get the result we wanted at Fir Park, but with the wheels continuing to fall off of the Celtic (Covid FC) bandwagon, we'll definitely be happier with our point than they will with theirs. Now feels like a good time to put a few things in perspective, as well as discuss one or two observations from the last couple of games.
We'll start with that then, and observation number one is the thing that I discuss on a regular basis and the more games we play, the less people seem to disagree with me on this one. It is of course the Helander vs Balogun debate. Or as I am rebranding it – positional sense vs pace. I've said before how we look far more organised at the back when Helander is in, he's always in the right place at the right time, rarely gets dragged out of position or goes ball watching and wins tackles with the element of precision you'd expect from someone who spent 3 years in Serie A.
Sure he's half a yard slower than Balogun, but you only need to look at John Terry (one of the best centre halves to have played the game) to see that you don't need to be Usain Bolt to fulfil your defensive duties. What's more with Fil is that he gives us something going forward that Leon doesn't bring, look at the Motherwell game at Ibrox or St Mirren on 30th (where Helander was RTV man of the match) – he gets forward and gives us a link between defence and attack, similar to Goldson, so all of a sudden, the opposition have balls coming over the top from both centre halves to worry about. He also pops up with a goal every 10/15 games as well, I don't think Balogun has scored once yet, in fact I'm struggling to think of a decent attempt he's had on target.
I like Balogun, he's an excellent backup to have, but how many goals are we going to concede with that back 4 before Stevie G realises that Helander is a better all-round option? It took Helander to have one dodgy performance against Benfica to effectively be dropped, whereas Balogun's more glaring blunders often go unpunished – first 5 minutes of the Celtic game for example. Looking back at that goal we conceded yesterday, have a look at how he gets drawn to the ball and completely loses his man, who can't believe his luck when he finds himself unmarked.
It's frustrating to watch, but there is a reason Stevie picks the team and absolutely nobody can have a go at him considering where we are at this stage, there's always room for improvement though and it's important to be able to make tweaks to the team when required.
Relatedly, looking ahead to the weekend, there are a few players who based on yesterday's performance are in need of a rest. Kent and Aribo in particular stand out. Aribo hasn't been all that effective lately, though he's had a big Scott Arfield shaped hole to try and fill. I think Itten deserves a start out wide, move Hagi into the number 10 role and give Joe a break. Kent has been busting a gut and was magnificent against Aberdeen, he's been relied upon a lot this season though and I wouldn't mind seeing him being given a breather against Ross County, keeping him on the bench in case of emergency.
Another who falls into that category for me is Tav. He's not been at his brilliant best for a few games now, and I wonder if a rest next weekend and a rare opportunity for young Nathan Patterson might be in order? I realise that all maybe sounds a tad hypocritical, based on my article post cup exit saying that every single game must be played with the "must win/full strength" mentality, however just having seen a few dips in form lately, I think the time might be right now to use the squad in a couple of areas.
Enough of that though, now on to the reasons to be positive. Well, Jack is back in training, with Roofe and Arfield hopefully not too far away either. We're 21 points clear, we're still unbeaten, we've got Europa League to look forward to next month, the list goes on. Having sat with the calculator out, we're only a maximum of 11 games from the title – 31 points from here and we're uncatchable! It's really only 30 points when you look at goal difference (so 10 games).
And that's assuming Celtic win every one of their remaining games, we all know that's not going to happen, factor in the two Old Firm games and it's not inconceivable to think that 55 might just arrive early to mid-April. Happy days!