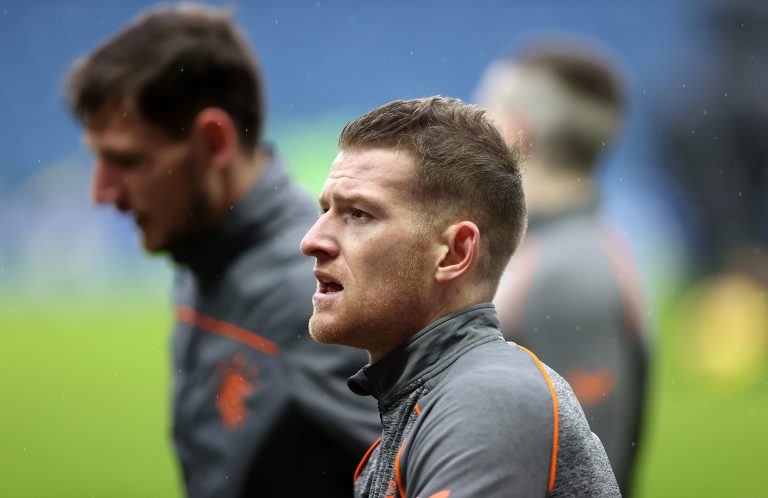 There's a bit of a tiny niggle with Steven Davis, in that the NI record cap holder and lynchpin of Rangers' midfield is, unfortunately, being a bit overused at present.
If this was Glen Kamara or someone in their 20s we wouldn't raise it as an issue of concern, but with Ryan Jack and Scott Arfield's injuries in concert with Bongani Zungu's painstakingly slow start to life at Ibrox, Davo is being relied on far more than a 35 year old would be expected to.
Davis is not getting any younger, and he simply can't start every match – don't get us wrong, he's a wonderful player, and any player with his CV would rightly be getting labelled world class, but despite how well he takes care of himself, biology has to catch up with you and he's not going to be at his best each game.
But for now, with Jack and Arfield potentially absent for the weekend and Zungu still not up to pace yet, Davis and Kamara will be Rangers' midfield again, and while we have no issues about the young Fin in there, Davis really is pushing himself to the limit at the moment.
He's a fit boy, absolutely, and few can be relied on more than the ex-Fulham and Southampton man, but just how much can his aging frame cope with the hectic rigours of the Scottish game, especially right now given what's at stake and the calibre of the opposition?
We all love Davo to pieces, he's been a remarkable player for us in this second spell ever since he got himself back up to speed. But we just don't know how much his body can take of so much football right now.
This isn't an issue of Steven Gerrard's management, right now there's no alternative option aside Davis and Kamara, which is why we are seriously hoping for good news on the injury front over the next day or two.
Because we want to preserve the footballing royalty that is Steven Davis.