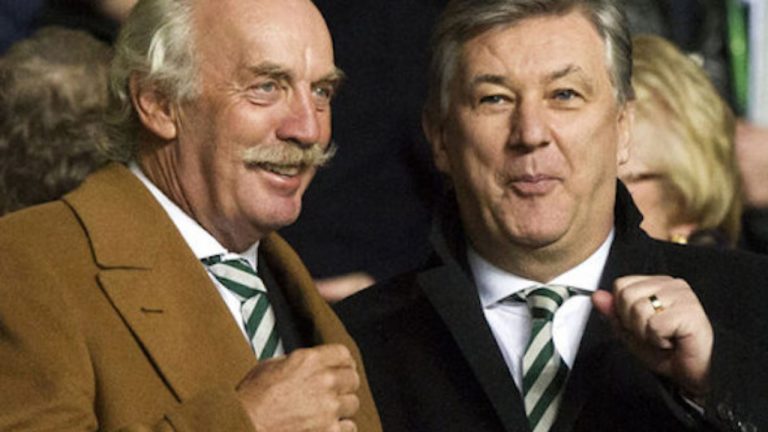 There are some times when what you hear is staggering. Sometimes it goes beyond staggering, and others it's a use of the most stonking brass-neckery it's possible to engage in.
Then, going further, you have the utterly despicable 'apology' from Peter Lawwell yesterday, which may just go, somehow, down as an even bigger PR disaster from Scotland's Shame than the Dubai trip itself was.
Celtic's CO apologised for the trip, but ONLY to his club's fans – not to the wider SPL, not to the city, not to the country and certainly not its people.
But get this, that's not even the worst part of this ridiculous interview/statement.
Lawwell claimed, with brass neck firmly in place, that the Covid disaster has hit his club more than most.
I mean, where the flying **** do you start with that.
Peter, not only are you cheeky enough to allege that your jolly has in fact cost you players, but you gloriously overlook that two Rangers players had to sit out 7 entire matches because they broke mild protocol attending a party (not a pool do in Dubai, a Scottish party). That's two months, and all you have to tolerate is a couple of weeks.
But of course, not only that, but the disgusting, stinking, ridiculous hypocrisy that this club is complaining about the impact of Covid on them when the damn thing gifted them an SPL title!
I mean… where on earth can we go with this?
What a vile abhorrent and disgraceful comment to make – people are suffering, dying, and unable to see their loved ones and not only do you claim a monopoly on the suffering, you're the one who ****ing benefited from this damn thing last year!
Wow, never been more glad to be a Bear.