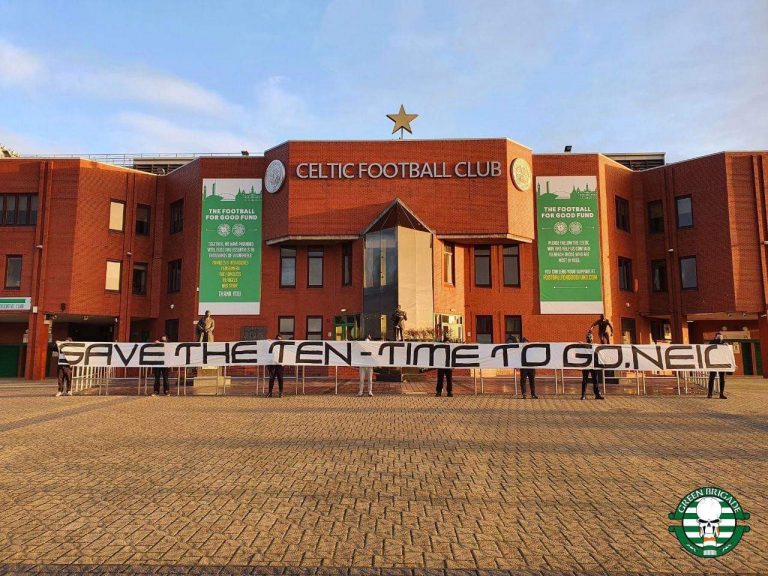 The Celtic mess got even seedier tonight after lies and contradictions plagued the Parkhead side's return to Glasgow, following not only another dismal draw to the reluctant Hibs, but the clear fielding of several players who simply should not have been playing according to the 'bubble' and 'isolation' rules.
As former Rangers striker Kris Boyd put it, Celtic themselves announced Shane Duffy was to fly home for personal reasons, thus isolating and leaving the bubble, only for the Irishman to line up as normal in a fairly decently-strengthened home side.
Hibs were deeply reluctant to play tonight, with several of their players having major misgivings about sharing the pitch with a club who have no regard for the rules, but bravely they took the field and even took another couple of points away from a beleaguered home side.
Former Celtic striker Andy Walker pulled absolutely no punches before kick off describing the Celtic board and club in general as staggeringly 'arrogant' and showing no 'contrition' or respect for the general public, considering themselves above reproach.
And of course he's absolutely right.
The lies, contradictions, seediness of this affair has been an absolute disgrace, and Celtic Football Club have put this city in jeopardy with their sheer arrogance, amidst this continuing crisis.
We were already ashamed to share a league with Celtic, we're doubly ashamed now.