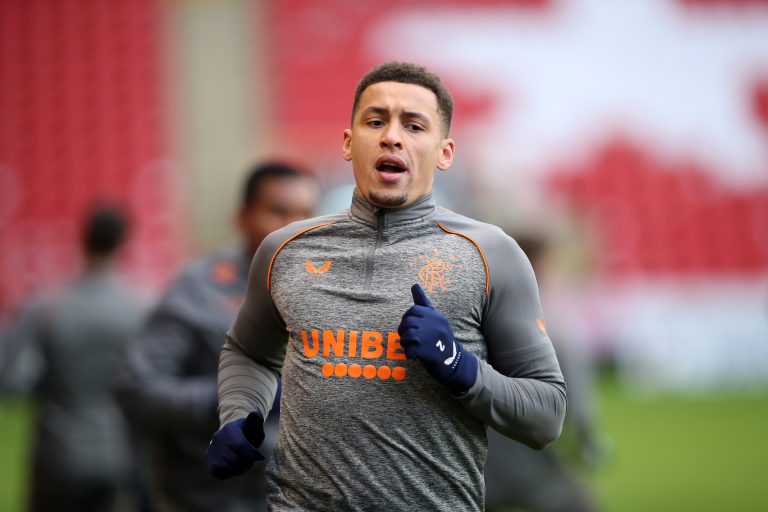 With all the sheer volley of ammo from Parkhead, and the 9 years of abuse they put us through, it's been far too easy to take aim at things over there, and we make no apology for doing so.
Are we obsessed? No – but the shoe is on the other foot now following a decade of vitriol and it is us Rangers who can look down on Celtic and point the finger.
However, it doesn't make us less interested in talking about the Famous, about our club, about the stunning job we're doing, and with that in mind, we want to have a look at the current rumblings about James Tavernier, and the fact that, yes, he's having a form dip.
If there was a better performer in Europe based on pure form in the UK and maybe even the majority of Europe than Tavernier, we'd like to know who it is.
The Englishman's displays were ridiculous, and they legitimately made him into a multi-million star. That kind of form was well into the £30M region.
However, ever since (and including) our 3-1 win v Motherwell (and that ugly opening goal by the visitors), Tavernier hasn't registered a single assist or goal with only 5 shots (just one on target) in the last 6 matches.
There is little doubt our captain, having hit heights this season he could never have dreamed of, heights which put him into the stratosphere of performance, has now come back to earth a bit.
He got lambasted for Aberdeen's goal, completely unfairly, by fickle fans keen to scapegoat him again, when the system was to 'blame'.
And he will get his form back, when his body is ready to fully perform again.
These guys are human – they cannot keep up crazy level of performance long term, there has to be a come down.
And Tavernier is having his dip.
He has not let us down nor performed poorly, he just hasn't hit those previous heights.
And that's absolutely fine.