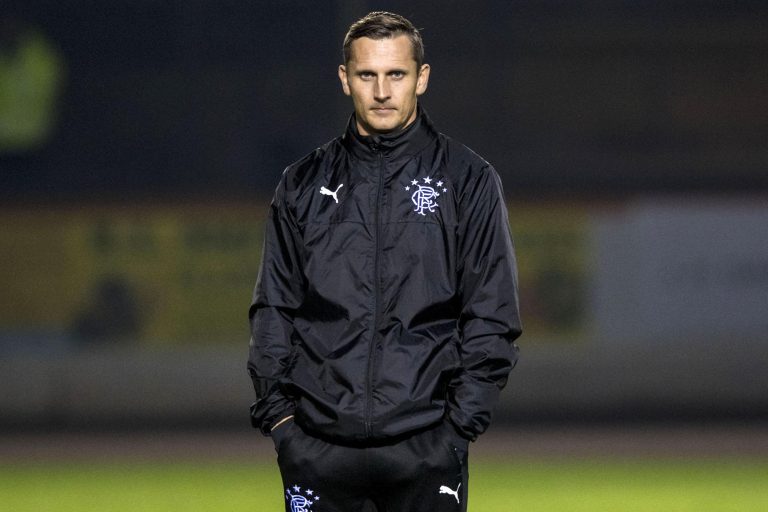 Pistol Pete Lovenkrands has stoked the fires of controversy by claiming Allan McGregor is the best Rangers goalkeeper in history.
The Danish attacker, now a coach and manager of course, was speaking after Saturday's latest Old Firm win at Ibrox, and made the bold claim Greegsy is the best of the bunch between the sticks.
He namedropped both Andy Goram and Stefan Klos, citing McGregor as better than both, and we'd have to say that's a bold claim to make.
Does he have a point? Let's have a look at each goalie and try and come up with something.
Goram:
When it came to pure shot stopping this guy was a genius. He was quite simply unreal. He was good at Hibs, but at Ibrox he went up several levels and some of his saves simply broke hearts. No one will forget that double miracle save from Van Hooijdonk and Larsson, nor the countless crazily good saves he made when he had no God-given right to do so.
Weaknesses? He didn't really command his area that well, and wasn't especially wonderful with the ball at his feet.
Klos:
A sturdy shot stopper, very mobile and quick on his feet.
Weaknesses were he was a horrible kicker and he was extremely small, so he did get beaten based on size. Truth is he was a very very good goalie but not as good as Goram – indeed, not a patch on Goram really. But that's no dishonour. There was a reason Ronald Waterreus took Klos' place. Both were great goalies, but the Dutchman was excellent with both feet.
McGregor:
Not the biggest, bigger than Klos though – and some of his saves honour Goram. He, for world class saves, is right up there with the Goalie, but we'd agree with Ally in saying he just about falls short by the smallest of margins.
Weaknesses can be his slight indecision in the box, not the best at kicking, and the fact he now has a bit of needle to his game and overreacts a bit.
Overall? Ally was right. Goram is 9.7 and McGregor 9.6. Klos, for us, while a winner and a fine goalie, doesn't come close to either of them.
So was Pete right? Probably not, but our current number one is certainly up there with the very best we've ever had.