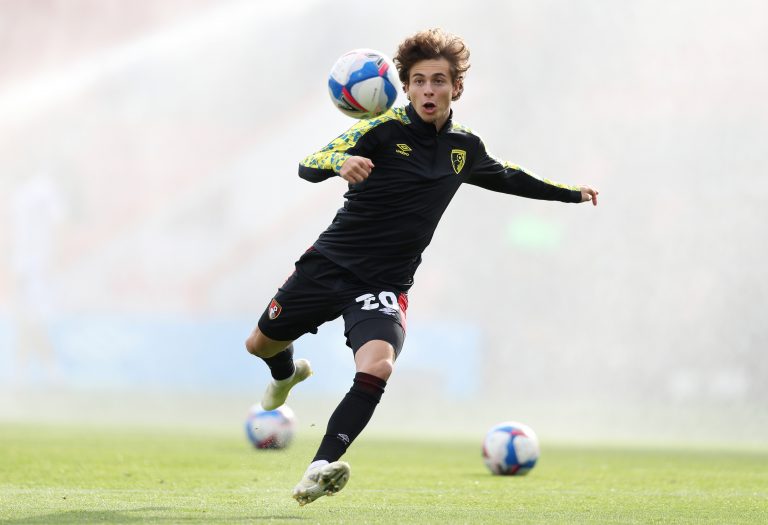 We've taken a hell of a long time to get round to this one, such has been Rangers' stellar season rending it actually kind of sort of irrelevant, but we cannot help wondering what on earth €60M-rated Rodrigo Riquelme of Atletico Madrid is doing at bloody Bournemouth (with all due respect) as opposed to Rangers with whom he was strongly linked.
The right winger would have been a wonderful addition to Rangers' roster, and you will all recall the intense stories that we were considering making a major move for him, even on loan.
Instead he switched to Bournemouth in the Championship, a world class player who absolutely destroyed our kids singlehandedly back in the day languishing in the Championship upon relegation, and while they're strong contenders to come back up, his loan ends in the summer.
So why is this kid not at Ibrox?
He could have had European football, one of the biggest club matches around in the Celtic fixtures, and a manager of the class of Steven Gerrard.
Instead he opted for the Vitality Stadium managed by Jason Tindall.
We don't mean to disrespect Bournemouth, because in the top flight under Eddie Howe, till it went wrong, they commanded a lot of respect and did very well.
But choosing the Championship?
We feel someone missed a trick here, and this could have been the stellar RW signing we needed.
Which is not to smear Kemar Roofe – he's actually been a great signing, but he's not an absolute RW even if he does a great job there and across the three.
No, Riquelme would have been one hell of a signing, and we can't help wondering why it didn't happen.