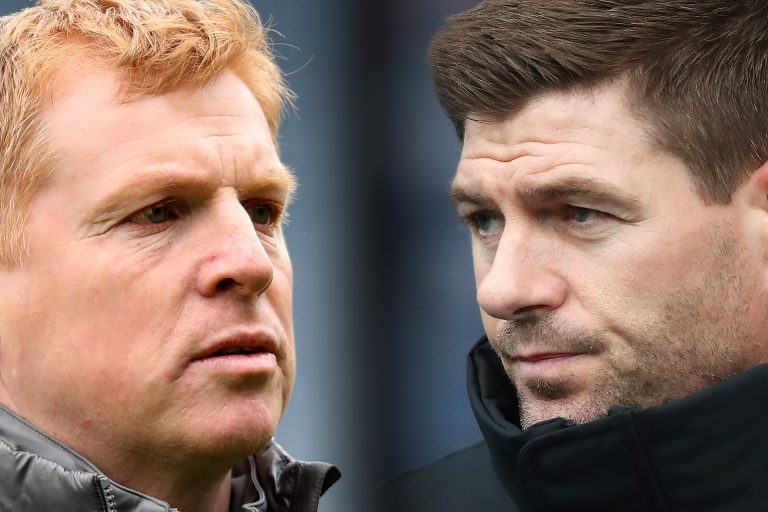 Having discussed last week the criticality of taking all 3 points from Pittodrie, something which our boys duly delivered, reflecting on the season so far up until now, one thing actually stands out above everything else as being the defining factor – the results in the Old Firm games.
I think there has been a feeling this season, having only dropped 4 points all season, that every game is as important as each other, Old Firm included. This is true to an extent; however having won the opening 2 derbies, when we look at the points differential (21 in case anyone needed or indeed just wanted reminding, them with 3 games in hand) we're talking about a 12-point lead (minimum).
So now let's imagine that we lost the first Old Firm (like we have the past 2 seasons) and that McGregor picked up a knock over Christmas and missed the second one in January; we lose that too in all likeliness. All of a sudden, we've gone from 12-points ahead to level pegging, simply based on those games. A scary thought that highlights just how important these matches are.
By the same token, if we had managed to win that first Old Firm match at Ibrox last season, then we'd have been a mere 6-points behind with a game in hand when the league was declared. That puts a completely different perspective on it and from that position, given our form compared to theirs from July onwards…it's fair to say that if given the opportunity, we would have been more than capable of winning those last two derbies and perhaps preventing that asterisk from sullying the history books.
Back to matters in hand though, and for all Celtic have been pretty woeful lately, we're the only team to have beaten them in the league and they have only dropped 6 more than us against the rest of the pack so far this season, with 5 draws to our 2. Further evidence in support of that age old cliché – every Old Firm is definitely a 6 pointer and so far, as reflected by the league table – we've taken all 12 available.