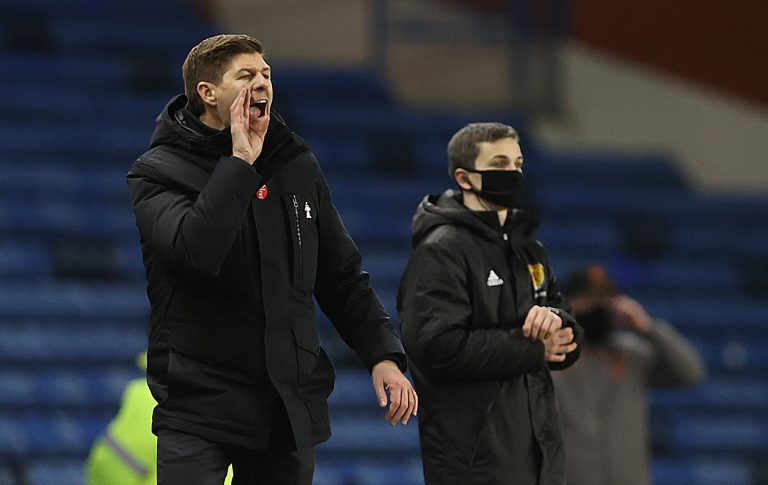 Regulars to Ibrox Noise will know we're big fans of Joe Aribo. That we admire his strength, power, dribbling, defending and superb composure on the ball.
So in no way is this article a hate piece, but, instead, we want to be realistic.
Aribo was signed in the summer of 2019. That's now a year and a half ago.
It is not unfair to suggest he still hasn't really broken through into the first team in the way we wanted – in truth, he's something above a fringe player but not quite a guaranteed starter, despite the talent he clearly has.
And why is this?
Why is this talent, who clearly has all the tools to rise to the top of the game still not asserting himself after a year and a half?
We honestly don't know, is the blunt answer.
Joe Aribo has made a pretty healthy 65 appearances, including 33 starts in the SPL of a possible 39, so no one could accuse him of being on the bench more often than not.
But there's just that nagging feeling that after a year and a half, we still haven't seen the explosive talent he has except in little glimpses.
Stevie G picked his strongest XI for the visit of Motherwell, and that strongest XI did not include Aribo.
This was quite a telling selection – that, for now, he doesn't see the Nigerian as one of his strongest options for midfield. Now, of course, the ex-Charlton mid did come on and have an impact, including an assist, but that Stevie elected to exclude him as a starter in such an important match was very interesting indeed.
We really look forward to Aribo truly getting going, because the hard truth is he hasn't quite yet. His numbers are not bad for those 65 outings – 13 goals, 9 assists.
But that just one of those assists has been this season (10 appearances) shows he's stuttering to get moving.
Of course, we know he was injured for a chunk of it, so that's a major caveat, plus he was ill as well which didn't help matters.
But we cannot wait for the day Aribo finally kicks on with this club, because 18 months is a heck of a long 'settling in' period.
We bet he can't wait too.