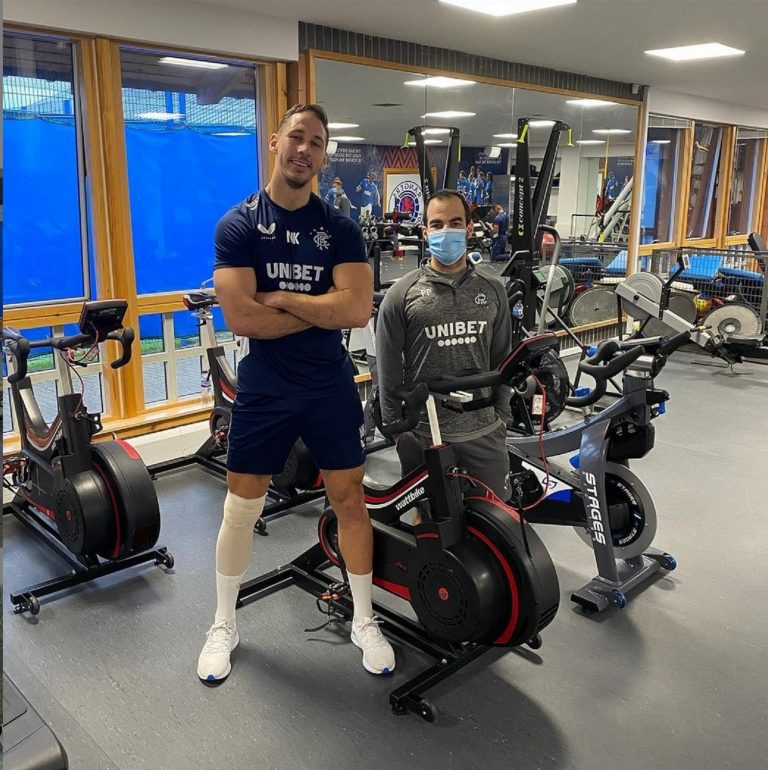 Rangers have a triple defensive boost looming in the next three weeks, after recent matches saw some conceded goals starting to leak through the previously impenetrable defence.
Firstly, Filip Helander is definitely back, ready, and raring to go, and it's clear the backline could use his defensive reading, stability, and brute force tackling more than ever before. As Ibrox Noise's Kevin described, he's been in superb form this season till injury, and we've missed him in recent matches.
Secondly, George Edmundson's ban lasts just 12 more days, meaning in less than two weeks he gives us some badly-needed defensive options again.
But the biggest treat is the return of Niko Katic, who yesterday shared a stunning photo of his newly-colossal frame having worked hard the past 6 months to get in shape.
To say the Croat is looking a total machine now is an understatement, and with this physique and maturing understanding of the art of defending, the stage is set for Katic to be a truly spectacular defender for Rangers before too long.
These three men back will be very welcome inside the next few weeks.