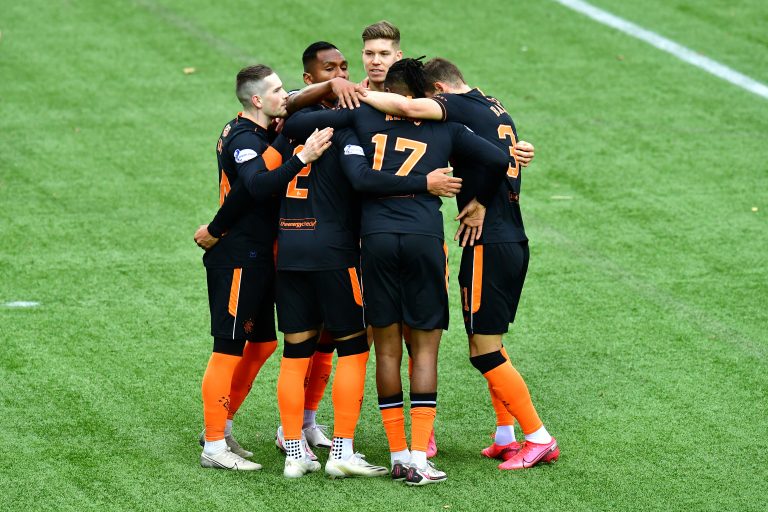 We discussed earlier how a massive clutch of clubs seek to secure Glen Kamara, but we also told you he's not leaving any time soon.
And we explained we'll tell you why.
It's the same reason Rangers are unlikely to lose any major assets in the next year, and why the club is so wonderfully working to protect itself:
If any Rangers player was to leave in January or indeed the summer, they lose out on a likely SPL title (even if they get a hollow appearances medal), and even more usefully to them, perhaps, they lose out on the Champions League.
Rangers are 99% certain to be a serious Champions League contender next season, with obviously the qualifiers to negotiate, but that carrot, that chance to star in the main event of European football at the top level is far too much for the likes of Kamara to reject by moving to a midtable PL side instead.
It's why Alfredo Morelos is still at Ibrox – Stevie has confirmed he wants Champions League, and the Colombian is waiting patiently for his chance in that tournament.
And any player who leaves at any time between now and next season definitely loses out on that.
Let's face it, as good as Kamara, Barisic et al are, there is no way a Champions League team in the PL will sign them – no top 6 team has directly signed an SPL player (no matter how good, look at Van Dijk) since its inception, and that isn't going to change next year.
So if these guys want to win the SPL with Rangers and star in the Champions League, leaving isn't the way to do it.
Thanks to Steven Gerrard and Rangers' progress, this stellar season is protecting us from losing our prize assets – by progressing into an SPL title and the CL, we're giving our best players the most glorious reward for staying, and for their good work getting us there.
That's something Newcastle can't give…