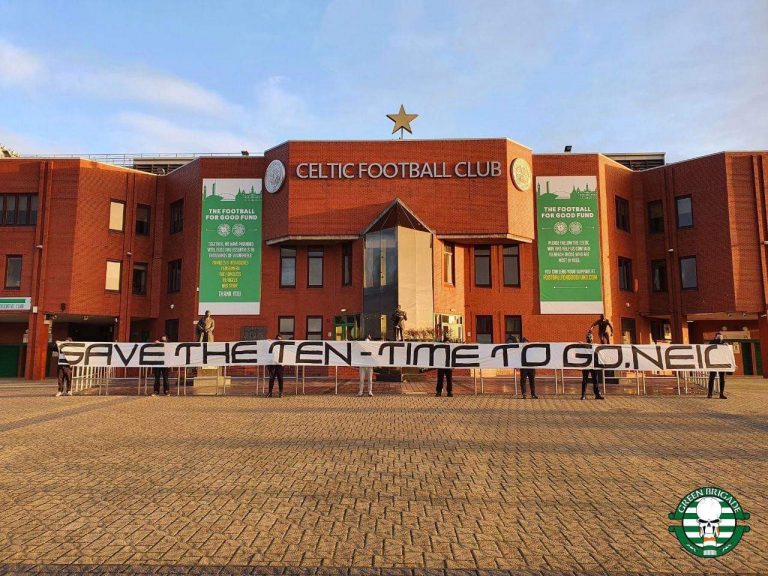 Neil Lennon's stunning rank hypocrisy was today exposed after the Green Brigade's 'Shoot the Board' was slammed as 'dangerous rhetoric' but the same manager and indeed board have never said a word about the pro-terrorism or suicide mockery the 'supporters' have been repeatedly guilty of peddling.
The latest comedy from Parkhead saw a new banner as the Banner Years get into full swing, this one inviting someone to aim a weapon at the board in the east and pull the trigger, which we do of course condemn.
However, years of inciting violence has been par for the course among the same fans, with repeated banners glorifying various arms of terrorism and indeed infamously mocking Kris Boyd over a family tragedy.
But did we hear a peep from their club then about 'dangerous rhetoric'?
Nope, not a jot.
Seems to us Lennon is self-serving and selective with what he condemns and deems 'dangerous'.
And it seems further he's more than a touch hypocritical along with his board in what he will slam and what he will stay silent on.
But then, they have a history of staying silent, don't they?