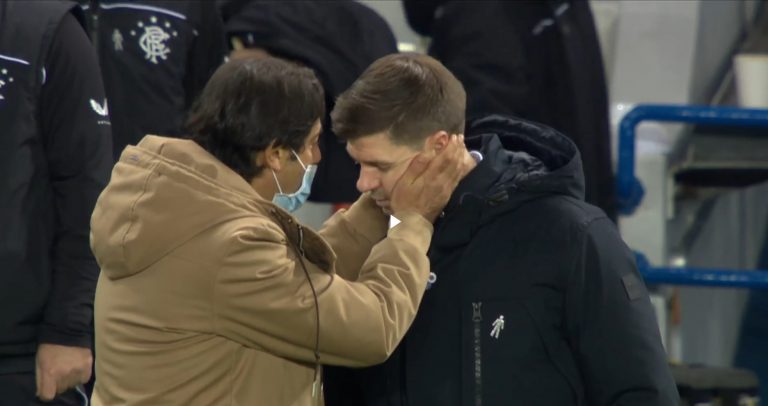 It's not been raised by too many, but we have to question Portuguese legend Rui Costa's conduct at the end of Thursday's match.
As we all know, through cv restrictions players and managers aren't allowed to shake hands, or basically come into significant physical contact aside the natural flow of the game.
So, as you can see from our headline picture, we can't fathom what on earth the former Milan and Fiorentina legend was doing with his hands all over Stevie Gerrard.
It broke every rule in the book and Gerrard didn't look best pleased with it at all.
We noticed it at the time, and it felt awkward and extremely out of place, and we don't actually know if these two have any substantial history together.
But this move from Costa was odd, dangerous, and until the crisis has passed, completely against the rules.
Bizarre.