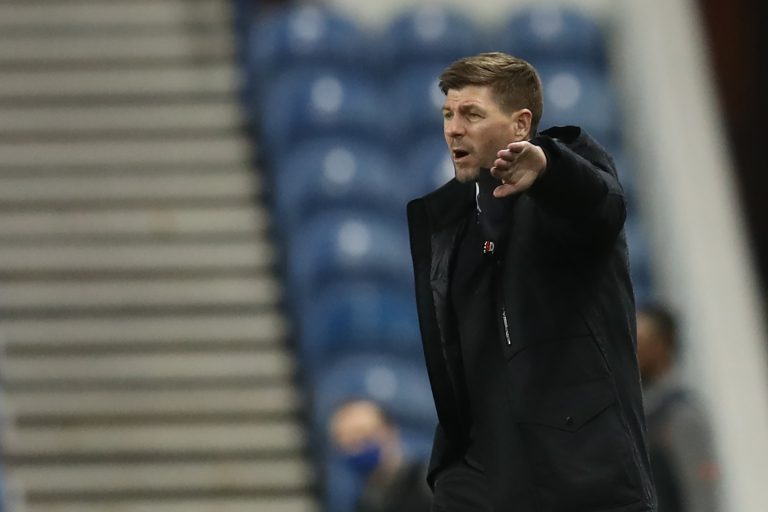 Earlier we were discussing the question over the likes of Greg Docherty and Jamie Murphy, and how they were clearly not good enough, and our manager was the one making the calls on them.
But that points to a wider picture;
The staggering strength of our squad.
Ibrox Noise's Kevin had a look at this some days ago, but the bringing on of the likes of Zungu, Bassey, and Barker while having Itten and Morelos in reserve yesterday rams home just how staggering lofty Rangers' squad now is, despite being assembled at a reasonably modest cost, and how it's arguably as good as any squad, ability wise, that Rangers have had in decades.
When we look at the ridiculous quality of this group, of the scale of the players we now have, it's not quite frightening but at the same time is.
This is a club that some fans, ourselves amusingly included, used to try to spin Joey Barton, Niko Kranjcar and Jordan Rossiter as a world class midfield, and how it could easily match Celtic.
Yes, we support, we buy in, just like you and everyone else – because we support the club and want to believe.
But going further back there's Ian Black and Nicky Clark, bless them both, as our 'talented' midfield and when we look at what we have now our memories only make us shudder more aggressively.
In defence we're blessed by five alpha defenders. True one's injured and one's suspended but it still leaves us with three.
In fullback our men are basically world class now. Tavernier's rise to the level he's developed to is simply stunning, and Barisic proved himself well over a year ago now. We have also got two fine young prospects in backup in Bassey and Patterson.
Up front we have four excellent options now – Roofe, Itten, Morelos and Defoe, and they're all gloriously rotatable.
And on the wings, the outstanding Ryan Kent (ok marginally out of form at the moment), Brandon Barker, and the admittedly slightly suspended Jordan Jones.
And then we come to the prize, the star area which is almost embarrassingly loaded with quality: midfield. It's perhaps not a surprise that a midfielder-based manager would build such a stellar cast, but let's just look at what we have:
Glen Kamara, Steven Davis, Ryan Jack, Bongani Zungu, Scott Arfield, Ianis Hagi and Joe Aribo.
Absolutely rocking chock-a-block with stunning quality, every one of them an international.
We can barely remember a midfield with this level of quality at Ibrox, or indeed Scottish football, and even though it does lack that deep lying playmaker maestro like Barry Ferguson, it has more than enough quality to compensate.
But we digress a tad – the end of the day, the depth in this squad is quite stunning now, and it showed just how much water it could hold by offering a glut of subs on Sunday which didn't even weaken the side one iota.
To sum up where we are, we've gone from Ian Black to Jordan Rossiter and now Glen Kamara.
What a change.