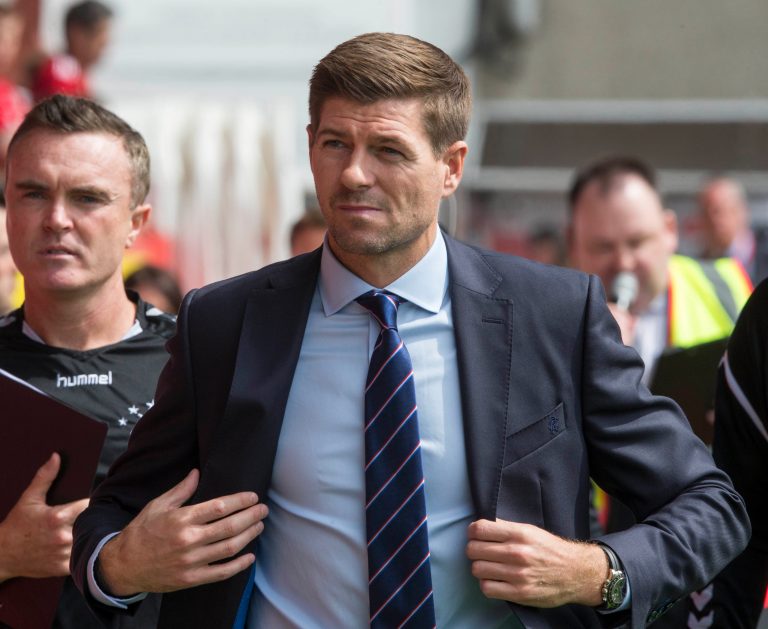 Steven Gerrard's Rangers host Aberdeen in, without doubt, the match of the season so far. Yesterday it was a big deal as it was pre-kick off, but with Celtic having a subsequent bad day at Easter Road and slipping up big time, there is a colossal opportunity to extend the current 8 point gap to 11, and 5 if Celtic were to win their two games in hand.
The day the title was won?
We wouldn't go that far yet, but Stevie will have to get his selection right against an Aberdeen in form and who'll be 150% up for causing us grief today, and we trust him to do so.
But that opportunity given by Celtic, who were at sixes and sevens yesterday and could only scrape a draw, is a giant one, and an 11 point gap, even with their two matches in hand, is a giant, GIANT statement to make at this point in the season.
Celtic have slipped up repeatedly, and Rangers have dropped just two points all season – today is the biggest statement yet should the home side take all the points.
Rangers' form this term has been remarkable and with Celtic losing ground time and time again, Rangers have yet another chance to make yet another big statement of intent, and as we said earlier, it's the biggest match of the season.
Before Celtic's draw, it was a big one, a big big one, but adding in their blip, it magnifies the visit of the Dons considerably.
Of course we know they'll be in the mood today, in form and hating Rangers as always.
And that's why it's the perfect test to prove Rangers' title credentials.
Game on.