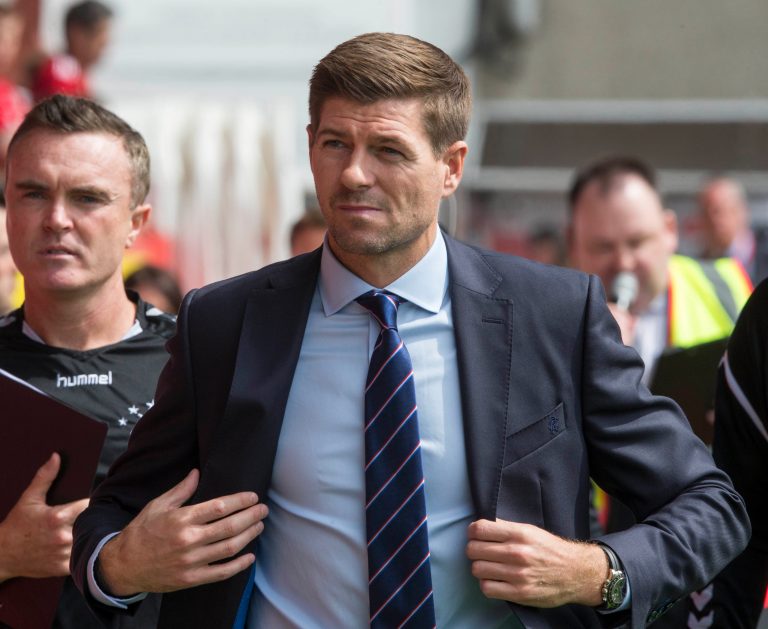 Steven Gerrard has surprised us all by not only defending both Jordan Jones and George Edmundson, but hinting there's a shock way back for both at Rangers.
Naturally, as we all know, the duo violated cv guidelines by attending a non-bubble gathering, putting their team-mates at risk in the process and potentially Rangers' pursuit of 55.
Steven Gerrard and the club, particularly Stewart Robertson, had harsh words for the pair amidst their moment of absolute stupidity, ignorance, selfishness and recklessness, but there has been a thawing and we're surprised to report there appears to be an olive branch being offered by the manager.
He said:
After how the club rightly slated the pair following their shenanigans, this route from Gerrard implies a real change in how the manager is handling the situation.
When Jones last committed a huge folly v Celtic, Gerrard made it clear he wasn't happy and absolutely castigated the winger – he made it crystal the former Killie man would have to work heaven and earth to get back in his team.
And when he finally did that v Motherwell, it had been felt he'd finally ridded himself of the demons which have plagued him at Ibrox.
Gerrard's new quotes do suggest he wants Jones, and values his ability, same as Edmundson.
We were all emotional following this story breaking earlier in the week, and most of us justifiably believed both players were 100% finished at the club.
But Gerrard's latest views on it suggests he doesn't agree, and there is a way back for both of them.
We never denied Jones' ability – he's a fine winger if he can just 'screw the nut'. And Edmundson is a handy stopper for sure.
And it appears the manager is interested in forgiveness and letting these two take their beatings like men until they might be amazingly ready to get a reprieve back to the team.
Time will tell.