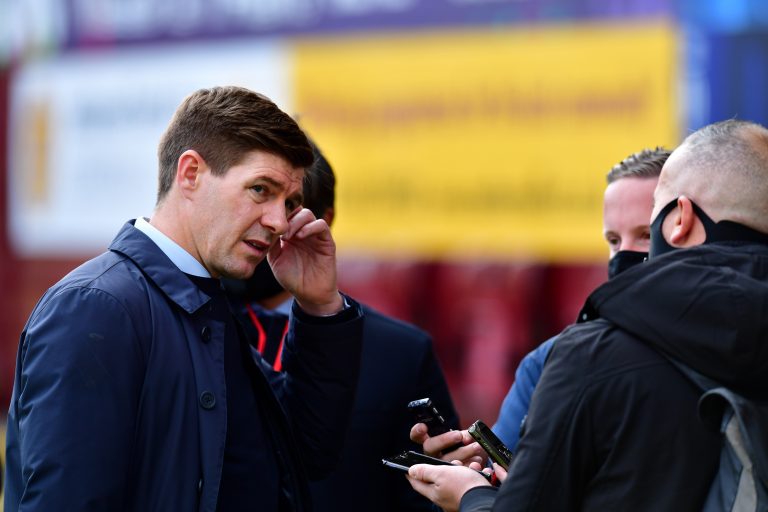 After Sunday's match, there was a comment by more than one reader of the site which made Ibrox Noise pause for consideration. It went along the lines of:
Paraphrasing and leaving the rest for you to complete.
And you know what – they're bang on.
Ibrox Noise was as guilty as anyone of wanting to see Greg Docherty and Ross McCrorie in our shirt, but this manager simply did not fancy them or Hastie and McCrorie, preferring instead Joe Aribo and Glen Kamara.
Now, there's a small caveat in the justification of Gerrard's decision – as many fans might not know choosing one player over another isn't just about ability and raw talent, it's also about marketability, value, player look, nationality, and a whole bunch of other attributes which transcend how good they simply are.
And it's entirely possible all four of those players could have raised their game this season like James Tavernier or Connor Goldson have, like Kamara has – but Gerrard's job is to make the judgement calls on who will be a better fit for the club, who will be a better asset, and who would be worth more money in the future.
And when we look at where all four of those players ended up, which is, let's face it, backwaters of football in League One and the SPL, it becomes apparent that they almost certainly didn't have what it takes, unlike the players Gerrard has tirelessly analysed.
Remember, his job and reputation are on the line if he gets it wrong, if he goes with the player the fans want and not the one he wants – he has a lot to lose by making the wrong call, and with the way this team is playing, there's no question Jamie Murphy and Greg Docherty just aren't good enough.
We loved Docherty in particular, and maybe he was good enough once upon a time, but our midfield is filled with Aribo, Zungu, Jack, Davis, and Kamara to name just five – it's hard now to believe Docherty is as good as any of them at present.
And that's why the manager is paid the big money to make those massive calls.
Not you and not us.