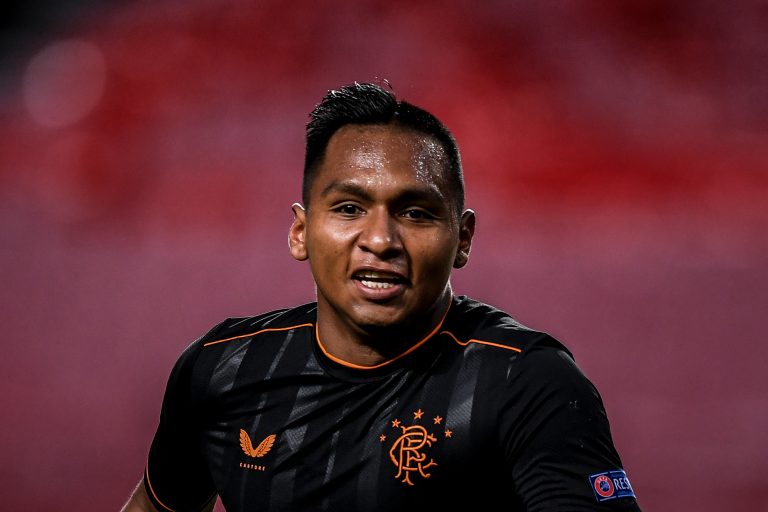 Steven Gerrard has dropped a shock hint that could mean Alfredo Morelos stays at Ibrox medium to long term.
The striker, who had a fantastic match last night, has been long-linked with an exit from Rangers, but his quotes about being keen to test himself elsewhere have indeed quietened a lot in recent months, and despite reportedly agreeing a deal with Lille this summer, Alfredo Morelos hasn't said anything about leaving for a very long time.
And Gerrard's hint today further enforces that, as he revealed the Colombian really wants to play in the Champions League, which is something only a handful of clubs in the PL can offer.
Along, likely, with Rangers next season.
This could mean a dramatic u-turn by the 24-year old where his ambitions have now changed from playing in the PL to playing in the Champions League.
Truth is the Champions League is the most lucrative football competition on earth – it trumps the PL, maybe not entirely for prize money, but for esteem. It's where all teams want to be.
And as such, it's where all players want to be too.
And Morelos, while we're sure long term he still wants to test himself in the PL, thanks to Rangers' stunning rise in European attainment and domestic standing, will be able to try out the Promised Land of the Champions League in less than a year from now.
As soon, Gerrard's revelation that that's where the striker wants to be might just be the ticket to get him happy to remain at Ibrox certainly for another couple of seasons.
Because the Alfredo Morelos we saw last night we would always start.