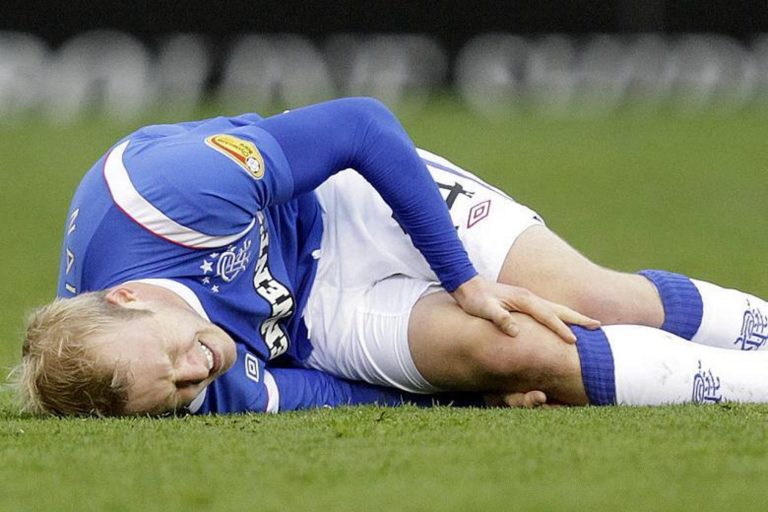 Instead of doing a ratings piece, which frankly seems a bit pointless after today's emphatic win v Aberdeen, Ibrox Noise instead wanted to take you back to 2011, and Rangers being effectively 15 points clear in November.
We were soaring high, we were untouchable domestically and we were going to win the league.
Only, it all felt apart.
Here we are again in a November, soaring high, untouchable domestically (and in Europe) and we are going to win the league.
So what's the difference?
Pure and simply, 2011 was down to one man – Steven Naismith. Rangers were a one and a half man team – he and to a lesser extent, Nikica Jelavic. When Naismith got that fateful injury in late October, Rangers imploded. Ally McCoist couldn't replace him, and Celtic quickly caught up.
Now? Soaring away with the league, superb in Europe – and what happens when our best player gets injured this time? What's that you say? Who's our best player? Have you not noticed we don't have one?
We have a group of about five or six top assets, yes, but there is no one player Rangers simply can't live without.
If we lose Kent, we expect Barker to step up. Or we change the shape a little. If we lose Tavernier Nathan Patterson is capable. If we lose Barisic we've got Bassey.
And we've got a hundred strikers and midfielders to take on any slack.
Crucially we now have a management system that can handle player loss. Look at how good Joe Aribo was earlier this season – Rangers compensated just fine without him.
Our point is simple – Stevie has built a squad that isn't reliant on any single player more than others. There are guaranteed starters, yes, and they are Goldson, Tavernier and Kent – but that's due to their reliability and how Stevie rates them. But no single player in there being lost would ruin Rangers' title aspirations.
And that's why you do not become reliant on one shirt more than any other.
Rangers, all being pure and holy, and it should be, will bring home 55 this season. We are the best team in this country, and we are the best squad.
It has to be maintained, and there's a long way to go, but it's ours to lose now.
Wasn't quite the same in 2011.