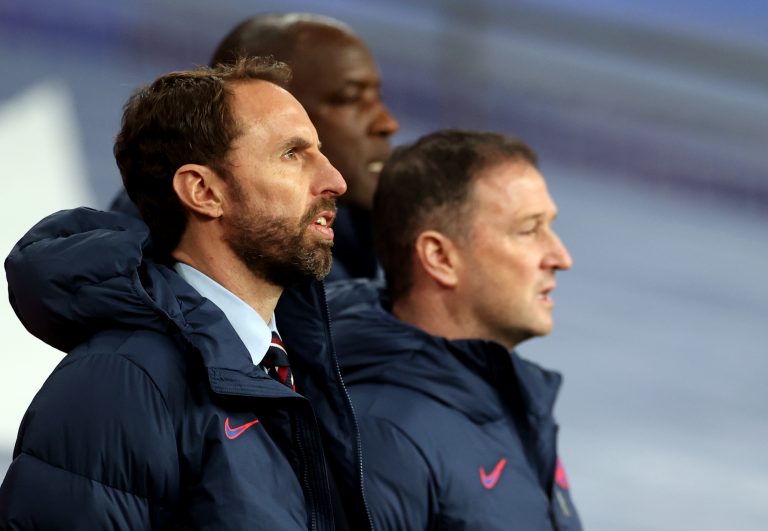 With the dreaded international break coming to an end, and with our star-studded squad of internationals making their way back to Ibrox for what's sure to be a vital next section of the season, it's difficult not to think of the boys that haven't yet been called up for international duty and ask ourselves why ever not?
Particularly, we're talking about the three guys who seem to be un-droppable for the gaffer so far this season and who have arguably been our three best performers – Kent, Tav and Goldson, all of them English.
Currently third in the Fifa world rankings, the number of quality players that Gareth Southgate has at his disposal is evident, however we see no reason why our boys shouldn't at very least be giving the manager something to think about.
Southgate is clearly a manager who likes to give people a chance and appears to pick his squads based on form. In Kent, Tav and Goldson we have the SPL players of the month for August, September and October respectively, performing consistently for a club who are unbeaten domestically and in Europe this season. Sure, there will be those who cite the quality of the SPL and compare it to the Premier League, Bundesliga and so on, but when you take these guys' European performances into account, that argument goes out of the window.
We see Morelos, Helander and Barisic being called up for Colombia, Sweden and Croatia respectively. Granted that those Nations, albeit all top twenty ranked, aren't quite as good as England, but Sweden and Colombia ran them pretty close at the last World Cup and Croatia actually eliminated them.
Of course, there could be a completely different way of looking at this. What if the fact that these three guys are ever presents for us is actually due to the fact that they don't have international commitments? Meaning that despite them playing almost every minute in every game for us, they're actually three of the freshest players we have, getting their quota of respite during international weeks.
Could this also be a contributary factor of their brilliant performances this season? They're working consistently with one team of coaches and playing with the freedom and confidence that comes from being picked every week. Good form breeds good form and confidence breeds confidence.
Either way, from a completely selfish point of view, we're happy for them to be kept fresh in the blue blue blue bubble of Ibrox, however if they keep churning out the kind of performances that they have of late, surely the likes of Kyle Walker, Jadon Sancho and Harry Maguire should be looking over their shoulders and Gareth Southgate will have no option but to make our three brilliant bears into quite literally….three lions.