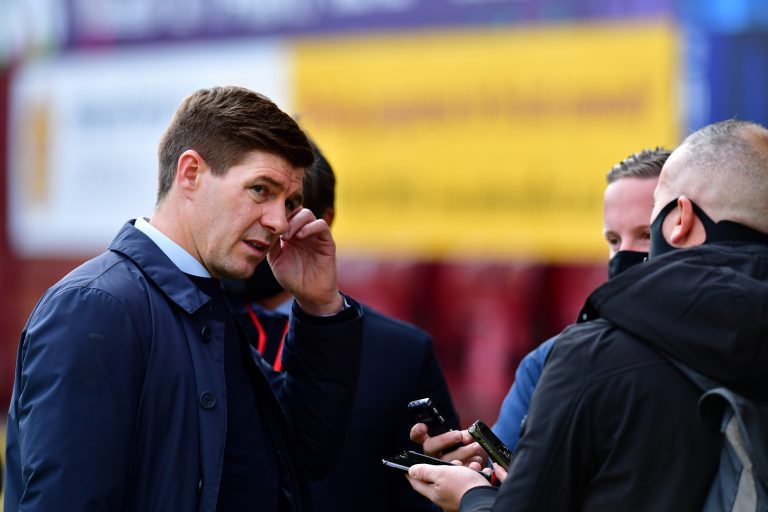 We can't deny last night's result frustrated us as much as the first 'leg' in Portugal.
Another match in Europe in which the best team on the night raced into a deserved two-goal cushion but collapsed defensively in the same late 20-minute period in both matches to gift the opponent a point.
Qualification wasn't secured last night, sadly, and we must wait till the visit from Liege in match day 5 before that can be achieved.
But we take two things from last night, and indeed from the first 90 on the continent:
1: That Rangers fans are this gutted by drawing with a team of the quality of Benfica gives a magnificent sense of perspective of how far we've come.
2: That Rangers' defence is capable of conceding goals from world class teams.
Let's not kid around, Rangers faced players of the highest quality last night and in the first match. These are internationalists, Champions League-level players who could, in many cases, play for the majority of great teams in Europe.
But there's no argument either that both goals could have been avoided, and both were as a result of poor defending – indeed, Rangers' defence, under pressure in this one, didn't really do itself justice, on a rare occasion where our backline looked quite vulnerable.
And those late goals, a complete mirror of the first match, did show the difference between where Rangers are, and where they could be.
We took our foot off the gas, again, and Benfica never gave in, again. That's what separates very very good sides from the very best.
Rangers probably won't become the 'very best' but we are learning how to become very very good and indeed more.
This is indeed a learning process, and our return to Europe is only in its fourth year, with what remains a young squad whose longest current servant is the captain James Tavernier at five years.
We are not absolutely depressed at drawing with Benfica, but we hope truly our manager and the players learn from this.
We were convinced at the 65 minute mark that we'd learned from the first leg, but we evidently had not.
The learning never stops.
And we hope our boss drills that into the players, and indeed, himself.