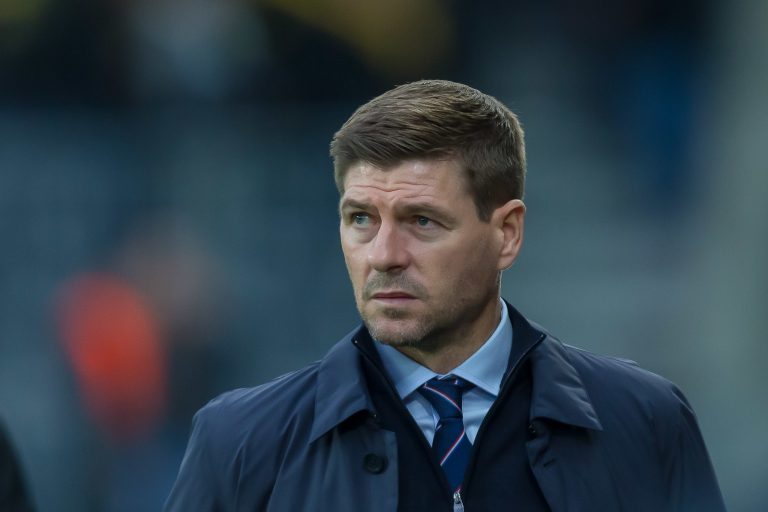 When we discussed Jordan Jones and his Rangers future earlier, we had to mention the curious situation that is Brandon Barker.
The 24-year old is no kid, and becoming an experienced player these days, but there's little doubt he's by a massive distance the least-favoured Rangers man among fans, attracting ridicule and wonderment from the support at what our manager sees in him.
He's had some good matches here and there, but our backing definitely finds itself wondering why on earth this former Hibs man is in our team so much.
Why he gets called upon from the bench far more than Jones himself, for example.
And the truth is it's not just because Stevie has a soft spot for him, nor because he lacks one for the ex-Killie man.
No, the reality is Barker is excellent in training, works hard, does everything right, and shows the boss he's serious.
The issue with the former Man City winger is that he has a bit of a mental block – he produces excellent training performances, standing out, professionally, physically, you name it.
But in match situations he's struggled a bit to hit that level.
With no fans, the confidence has sporadically reappeared, and we've seen glimpses of the winger Stevie sees all the time in training, but it's not terribly consistent.
So why does this inconsistent player get so many minutes?
We direct you to:
James Tavernier, Alfredo Morelos, Glen Kamara, Borna Barisic, and Ryan Kent to name just five.
What do they have in common? Steven Gerrard believed in them, stuck with them, persisted with them and now all five are arguably into the region of world class.
Gerrard showed them all he had their back, and when they were going through tougher times, he stuck by them, managed them in the right way, and now all five have absolutely blossomed.
We can't help feeling Gerrard is doing the same with Barker, that he sees what we do not.
And that Barker's professionalism in training will always have him as first pick over Jones.
Gerrard prizes professionalism and dedication, as long as he believes there's a player in there, which he didn't with Jamie Murphy, Greg Docherty or Ross McCrorie.
He does with Barker. And we'll trust him on it.