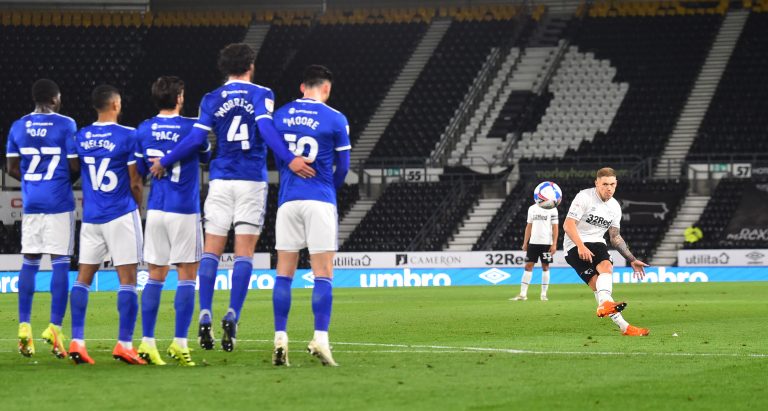 In summer 2015 Rangers made two slightly odd signings, but no one really questioned Mark Warburton:
Two Wigan rejects were signed for a total of around £500,000, in the form of James Tavernier and Martyn Waghorn.
It took a long time for Tavernier to truly develop but five years later he's by a distance the best in his position in the league and one of the best in the UK now.
Waghorn, however, got shipped out to Ipswich after a reasonable if uninspiring time in Govan.
Today, however, he's one of Derby County's top assets, a big strong bustling CF who got 12 in 43 last season with four assists. He has a market value of around an estimated £10M and no one would have assumed that following his dry period up here.
The reality is Waghorn is symptomatic of 'Rangers-itis' – indeed, he might be one of the shining examples, along with Sheffield's John Fleck.
The condition is an issue of weight, and the weight of the shirt and the fans. Put simply, some players just cannot mentally withstand the expectations of the club, to win every match – coming from the likes of Wigan and Leicester, Waggy couldn't cope with the pressure of what being a Rangers player entailed, even at that middling period of our return to where we are now.
And in truth Tavernier coped only a little better, but these days thrives on that weight.
Some players just aren't destined to cut it at Ibrox, and need the lower demands of an Ipswich or Derby to thrive – and we mean no disrespect to either of those clubs with that.
But he's having a fine career south at County and we wish him well.