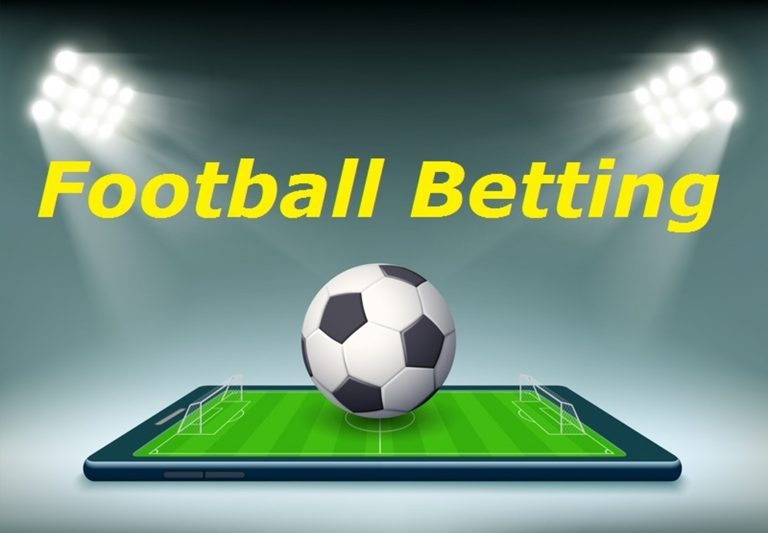 Gambling is something that has been with humankind, perhaps for many centuries. If we look back upon the history of civilization and growth of countries across the world, it is quite apparent that you will find mention of different types of gambling. There are some Hindu mythologies where even women have been gambled in lieu of kingdoms and other earthly possessions. In this article, we will try and examine the close connection between football and gambling in the United Kingdom. While some may not be overflowing with love as far as this relationship is concerned, the fact of the matter is that there certainly is an umbilical cord that connects these two things. When we talk about gambling, there is no doubt that sports betting has a very important and significant role to play.
What are the reasons for this close connection between gambling and sports in general and football in particular? Is it good or bad and what does the future behold for sports betting in general and betting in football in particular. These are some of the important questions that keep coming to the mind of many readers and other interested stakeholders.
A Brief Look at Football History and Betting
Though there are unwritten things about the close relationship between football and betting in the United Kingdom, the actual date and time of these two events coming together are not very clear. However, there is irrefutable evidence to prove that football was played quite aggressively and regularly amongst those belonging to the ancient civilizations. There are some written records to suggest that balls were made from linen or even from animal intestines. However, regular and organized football was seen in England sometime during the 19th century. This saw football emerging from the shadows of a medieval form of the game, and it became more organized with rules being put in place.
Football and Sports Betting
Though football betting is an integral part of millions of fans across the United Kingdom, there are a few things that we must bear in mind. Till 1960 betting in general and football betting, in particular, was considered to be illegal. However, betting on the sport did take place, and it happened discreetly, and many believed that it was the domain and prerogative of criminals and others who were engaged in illegal activities.
But there was no doubt that the popularity of football naturally evinced the interest of thousands of fans. Many of them were willing to indulge in betting in favour of their favourite teams and players. This led to the emergence of football Bookmakers outside Old Trafford, and this happened in 1923. Thus, the betting pools were completely different when compared to what they are today; it certainly set the stage. It went through many changes, and the rules, methods and practices have seen many ups and downs to having reached what it is today.
The beginning of the 20th century saw the emergence of some big bookmakers including the likes of https://www.williamhill.com/, which was closely followed by Coral and Ladbrokes. Though these betting companies initially focused on horse and greyhound racing. Over some time, the popularity of football ensured that this game also came on the list of betting option that was offered to the public.
Over the past few years, there is no doubt that the internet, PCs, laptops and mobile telephony have brought about a revolution as far as football betting and other forms of gambling like online casinos just look at https://www.casinos.org.uk/ how many licensed casinos there are in the United Kingdom now. The rules pertaining to gambling also changed and from being a highly unregulated and even illegal form of gaming, today, betting in sports and football is legal in many parts of the United Kingdom.
Reasons for Close Connect between Football and Gambling
There are certainly a number of emotional and commercial reasons as to why gambling in general and football betting and gambling, in particular, continues to be so much in demand in the United Kingdom. Let us have a look at a few of them for the benefit of our readers.
· Football has a huge emotional and mass appeal. Though England is the birthplace for various other popular sports including Cricket, there is no doubt that for generations Football has captured the imagination, awe and popularity of fans across the country. Most football fans are proud supporters of the their national team, and more importantly, they have deep affiliation and attachment to the club, provinces and teams that they are associated with. They would like to express their love and affection to their favourite team. The best way to do this is to place bets on matches, teams, players and so on. This has perhaps led to the unmistakable connection and relationship between betting and football in the United Kingdom.
· It also generates revenue and employment for the masses and the government. There is no denying the fact that today online casinos as well as the brick and mortar gambling industry have been able to generate thousands of jobs across the country. More importantly, sports betting and football betting, in particular, is a big source of income for the government byways of taxes.
· In today's world, where the movement of people has been restricted. In such a situation, watching our favourite team on TV (albeit without other fans) is nice, and some of us then also place bets on the teams.
Pros & Cons of This Relationship
The influence gambling has on the society. However, there are both advantages and disadvantages in this relationship between gambling and football.
Pros
· The entire gambling and sports betting industry is well regulated in the United Kingdom, and therefore players are happy to bet on a regular basis.
· There are dozens of online sports betting sites, and therefore, the competition is extremely intense and demanding. Therefore, the sites and bookmakers are left with no other option but to offer the best of signup bonuses, discounts, and various other types of freebies.
· The betting companies, sponsors many football clubs, and it is a way for the football clubs to earn money.
Cons
· Betting and gambling, in general, is considered not the right approach. Though there is an intense debate that still rages on between people of differing viewpoints, there are some obvious reasons to believe that it could lead to problems for millions. The youngsters, in particular, can become addicted to it and there are many people who have lost their way and ended up losing thousands of pounds and have become paupers.
· There are many illegal online operators who are out there to make some fast buck at the expense of the players. Hence, the players should be careful about the lurking dangers failing which they may end up losing not only money but also become victims to frustration, depression and other such related things.
· Getting addicted to football betting could be worse than alcohol or drug addiction. There are many instances where home earnings have been diverted by men and women towards sports betting. They do so in the hope that they will be able to make a killing out of it. However, this seldom happens because in most cases, the odds are stacked heavily against the players. This obviously leads to frustration and serious mental and emotional issues. Hence, many families end up paying very heavily for the folly of the man or woman. This is an avoidable problem, and one should know where to draw the limits. They must know where to stop so that they do not become addicted to football and other forms of sports betting,
So What is the Conclusion?
Online gambling and football betting, in particular, is there to stay permanently and it will continue to become even more popular in the months and years to come. Like it or not there is a connection between football and the fans. This manifests itself in many ways, and betting on their favourite teams is one way by which their affinities are expressed across the entire country.
Please bet safe and responsible.