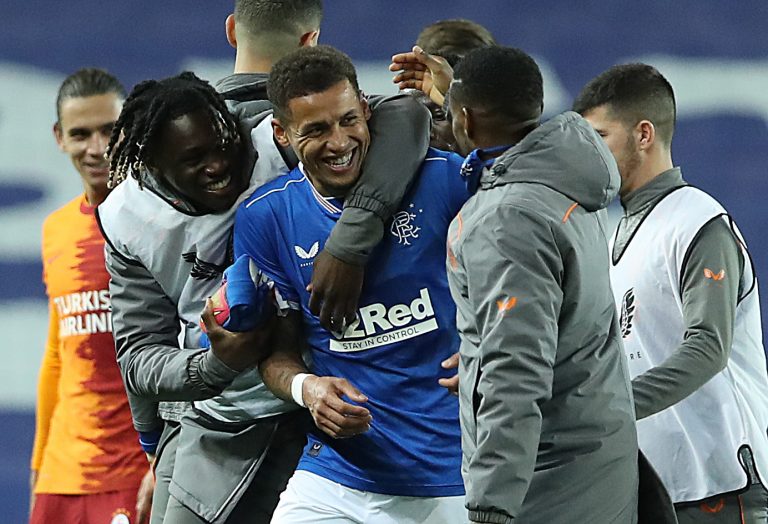 After looking at one player on the opposing team who wasn't able to deliver what he can, we wanted to reserve this partner piece for one on our sidewho could.
James Tavernier's performance against Galatasaray probably doubled his value in 90 minutes.
The Rangers captain had his finest night in the shirt, his goal being astonishing, his defence solid, his distribution on point, his dead balls excellent, and overall we can't remember a better performance from Rangers' right back who has now surely silenced every critic he has.
Having a magnificent season, Ibrox Noise looked at his stats earlier this campaign, and revealed to you, the reader, that in fact not only is he a better player than he was given credit for, but his defending in fact was far superior to how badly it's rated by Joe Punter.
Looking at the facts properly for the first time, having previously been strong critics of the ex-Wigan man, we changed our mind – and we urged you to look at the evidence and go with that rather than your own biases.
And in fairness to you, you have. The response we've had on the site and our social media channels has been a tonne more positive and supportive towards Tavernier than we can ever remember, and we're glad you've been fair as to actually accept the evidence rather than your own biases.
We did, and we're happy you have too.
And Tavernier has seemingly benefited from this positivity around him these days, with regularly solid performances and good defending.
But the Galatasaray match was another level entirely.
Defending, scoring, being everywhere, taking fine set pieces and generally being every inch the player we've always wanted him to be, Tavernier has become a genuine prize asset and following the times where we couldn't have shipped him out fast enough, he's now essential to 55.
He was a clear 10/10 v the Turks, and it was his finest hour.
Hopefully he can keep it up: West Ham can forget it.