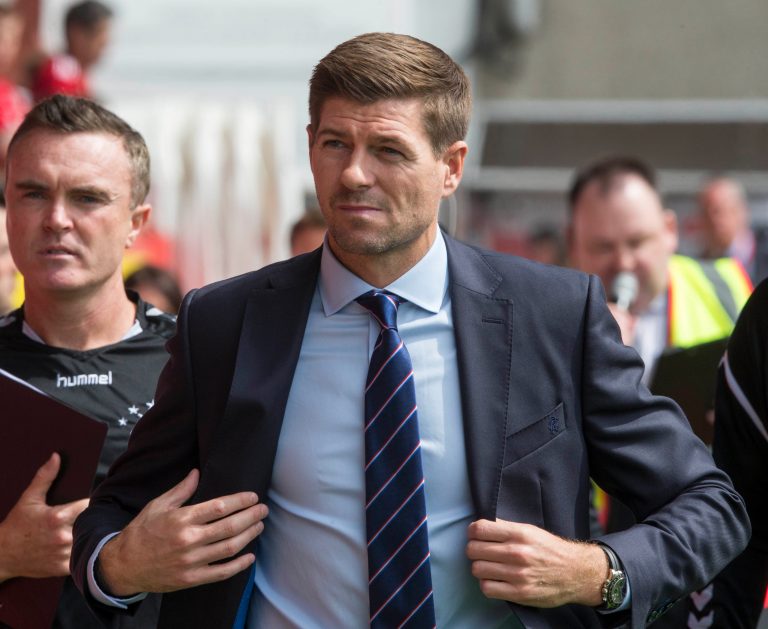 Now that the dust has fully settled on a gargantuan win at Celtic Park, it's time to assess where we are, and more importantly, where we came from.
Let's be clear – Rangers have slaughtered both a first-choice Celtic and a weaker one – we've beaten all depths that they have. So that certainly expresses the quality they have overall.
But what got us here?
Is it simply the Steven Gerrard Effect or is there more?
He was a big gamble, no question, and his first season was patchy at best. Domestically wasn't really good enough, too far behind Celtic and too many dropped points against teams we should beat. Cup wise it was a joke, and many felt we had the wrong man. But in Europe it was a lot better. 8 qualifying matches to get to the group and then a very honourable showing among the six EL matches.
It showed what potential there was, even if domestically it wasn't clicking yet.
His second was a little better. We got our first win over Celtic on their patch in a decade and while domestic affairs still yielded no silverware, that League Cup should have been ours but for an injury to Helander and a frankly ridiculous performance from Fraser Forster.
Europe, frankly, was outstanding and only the brilliant Bayer Leverkusen and Kai Havertz could stop us.
And now we're in the present. Europe has been magnificent so far, and we can barely fault domestic performances. Just two small blots v Livi and Hibs, but otherwise, flawless.
So, is that the Gerrard Effect or not?
Well, yes, frankly it is. The big secret here is how he and especially Michael Beale have reviewed, assessed, cultivated, modified and nurtured the system and worked together to produce the best setup for the players we have.
The alteration from the 4-3-3 to the 4-2-3-1 with fluid front four and the ability to quick switch to 4-3-3 has been a masterpiece of football engineering, and it has allowed so many players the breathing space to express themselves.
Joe Aribo, Borna Barisic, James Tavernier, Ryan Kent, Scott Arfield, Glen Kamara and even in patches Brandon Barker have especially thrived from these changes, and the majority of the players have delivered superbly well under the new setup.
Beale revealed the system change, subtle, built around Joe Aribo, which allows everyone to play in a way that gets the best out of them – Michael Beale is at Ibrox because Steven Gerrard is, and both of them seem to have a fantastic partnership which has grown this Rangers from day one.
It wasn't an overnight fix, but the impact of both over the three years is starting to look staggering.
Above all else, a low-budget Rangers has now surpassed Celtic, on a much higher budget with way more big-money players, and that alone is worth its weight in gold.
Is Stevie the difference? Not he alone, but his arrival is – he and his team have spent three years working on this, and while they've made errors along the way and surely will continue to, the grand picture now is reaping the rewards of their labour.
There is no question Rangers wouldn't be where we are right now if our board hadn't take a big risk.
It's the one truly good thing Mark Allen has left us in his legacy.