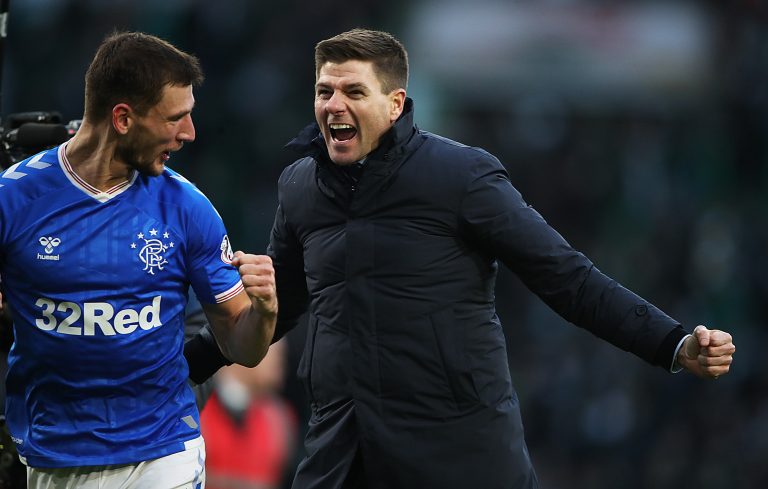 Forgetting the nature of today's rampant win, forgetting how much better Rangers were than an embarrassing Celtic, the most astonishing aspect was not only was it the first back to back wins since 2009 under Walter, but there's something even more incredible.
Those two wins under Walter were at home.
Not only did Steven Gerrard's Rangers win at Parkhead for the first time in 9 years last year, they then showed it wasn't a fluke by doing it twice in a row.
The last time that happened? 1961.
That's right, Steven Gerrard's men did something not even the great Walter could do in either spell – they have won at Celtic's home patch twice in a row for the first time in 59 years.
Absolutely staggering.
And there's something even more remarkable, but like a good cliffhanger, we'll give you that one in a separate entry later.
No, the reality is Rangers under this manager are creating history season after season. It's true we need a trophy to cement it, but absolutely everything else is being done.
And it's breaking and creating records all over the place.