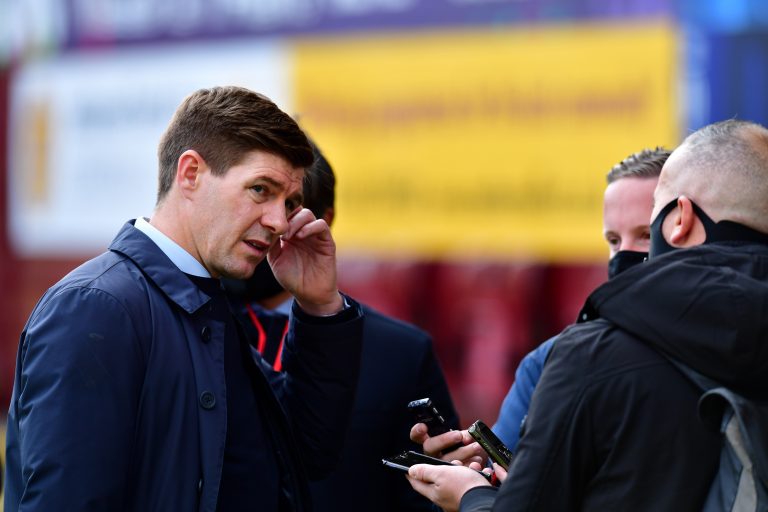 While earlier we covered on the squad use by Steven Gerrard, and the latest developments over Alfredo Morelos, what we've less looked at was the explosive return to form of the Colombian and the significance of it.
Is there a single coincidence the best shift Morelos has put in in months follows two matches in a row where he's been dropped?
Morelos cannot get the move he wants to a bigger league if he's on the bench, and his play in recent months has been warranting of nothing else.
Lo and behold the 24-year old is benched in favour of Jermain Defoe then Kemar Roofe (who had a fine match on Thursday, incidentally) and his only route back is via replacing the ex-Anderlecht man.
There can be no coincidence whatsoever that he looked hungry, dangerous, and quick when he came on, and took his goal like the old Morelos.
Without doubt, Gerrard has played this one well.
He has shown Morelos he will only play if he delivers, and he is no longer a first-pick by right.
Whatever Morelos' value is, be it £20M or more, if he's not showing form right now, he can just be a £20M paperweight on the bench.
And that lack of minutes will hurt his value and hurt his chances of finally getting his January move.
He's now playing for that winter transfer, and with DoF Ross Wilson's recent comments, we know the player is ready for the transfer – and that's fine. But he needs to play for it, and being complacent as a first pick isn't going to help.
Gerrard now has Morelos hungrier, and in many ways we hope he doesn't start tomorrow either – Gerrard is treating him as he would a date:
Treat them mean, keep them keen.