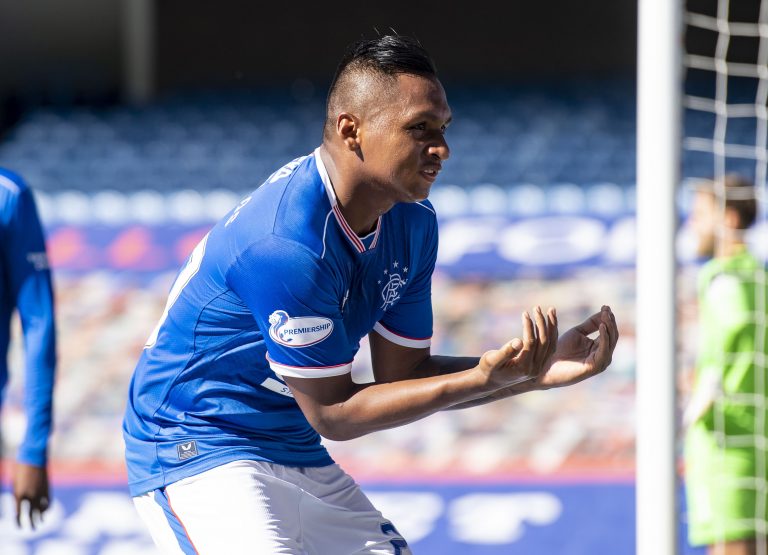 While Odsonne Edouard has still got 4 in 7 this season in the league and one assist, that far from tells the full story of how astonishingly poor the French striker has been this season.
All but one of those goals came on the opening day of the season against the abysmal Hamilton at home and none of them were particularly impressive strikes, and since then just one league goal, plus the added quarantine.
But the Scottish press? It's Alfredo Morelos out of form, Alfredo Morelos rotten, Morelos this, Morelos that.
We admit Morelos has not been sparkling for a long time, but his stats domestically are better than his Parkhead counterpart. 3 goals, three assists. Plus a better record in the Europa League too.
And yet our glorious press would have you believe the issues are all with Rangers' striker, and none with Celtic's.
No, make no mistake, whether he plays today or not, Edouard is easily in the worst form he's been in since he joined the East End, and in truth, Morelos is actually in better shape.
Don't get us wrong, we accept the quality striker Edouard is, we're not football troglodytes. But if the press north of the border was the only thing you listened to, it's Morelos only who's in 'bad form' and not his striker rival.
The press in this country have done little but smear Rangers and especially Morelos for two or three years now, rarely having a bad word to say about Edouard.
But the facts speak for themselves, and the Frenchman's record and form this season have been diabolical.
But if we only listened to the media, you wouldn't even know about that.
But now you do.