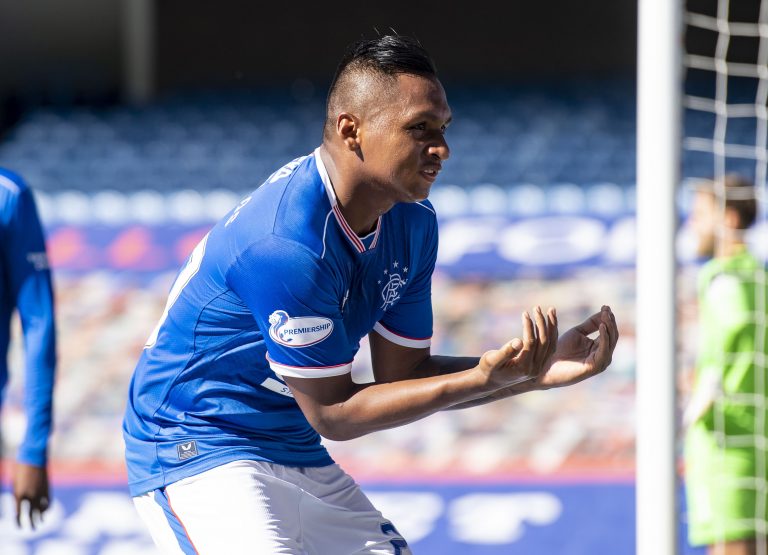 Following Rangers' demolition of the Imps yesterday, Steven Gerrard was asked about Alfredo Morelos. Much has been made of the fact he said we can't compare the Colombian to Ally McCoist (over the goalscoring record), but we take it differently.
Just after Morelos scores a brace to break a club goal record, Gerrard's first response was the following:
This is scathing of the Colombian. Gerrard slammed the McCoist comparisons, even though McCoist's trophy success is irrelevant to the record itself, and put Morelos in his place.
It's evident Gerrard just isn't happy any more with his star striker, and isn't shy about saying so.
A different phrasing such as 'McCoist will be proud and when Morelos hits the trophies as well it'll be the cherry on the cake for him' would have been much kinder, supportive, and more like what a manager who believes his player actually wants to be there would say.
But this was not generous. This was huge praise of Ally while dismissing Morelos and stating he's not worthy. Not yet.
It was a major rebuke of Morelos, a major 'putting him in his place' moment, and frankly the Colombian deserves it.
Goals are worthless now in truth – he's shown, in attitude, that he's not interested in playing for this club, and while he can still do the business on the pitch, and where Stevie did let up a little by suggesting today the Colombian's attitude has improved, he looks happier and he might even have a future now at Ibrox, that feels like a bit of a stab in the dark.
The Morelos circus rumbles on.