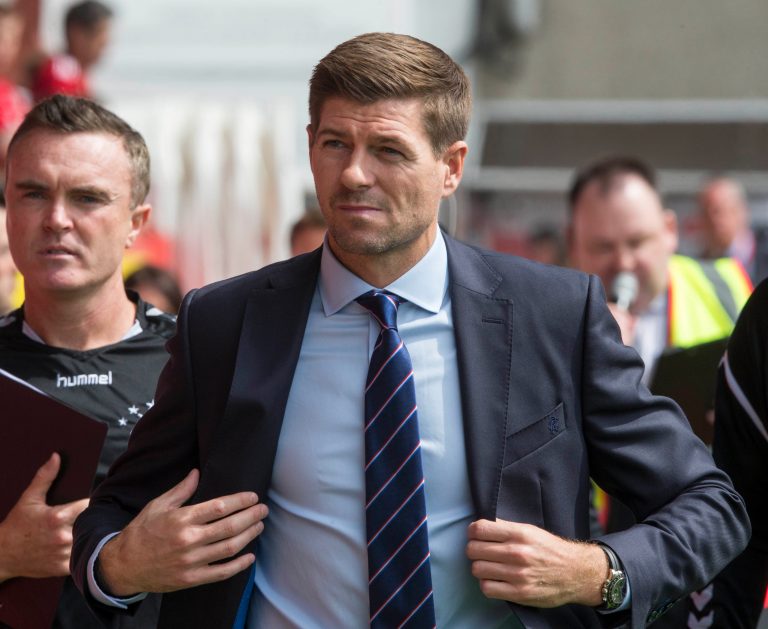 Steven Gerrard's confirmation recently that he is trying to ship out several senior-squad players coupled with the arrival of young Nathan Tormey on trial reveals just how far this manager is going to create a Rangers worthy of the name, if he hasn't already.
The manager has been undeniably ruthless, and the start to the season has absolutely vindicated that approach, and now Ibrox Noise takes you through the surplus who will either definitely be out under Stevie, or are likely to be.
Glenn Middleton:
Ok we've mentioned this one a few times, but the 20-year old left winger has been dumped by the manager and that's been proven by the arrival of Tormey, who's the same age and plays in the same position. It's a case now of finding Middleton a new team because he won't be making it at Ibrox.
Jordan Jones:
Got a mini-reprieve when he ended up on the flight to Europe but wasn't on the bench and Preston, Middlesborough and QPR want to bring him south. Has no future at Ibrox and will leave when a buyer is found.
Jamie Barjonas:
For all Stevie talks him up, this 21-year old midfielder hasn't been included in a single match-day squad this season, and just like Ross McCrorie, he has no future under this manager who just isn't interested in using him. If a loan or sale can be found, he's another one who'll end up elsewhere.
Ross McCrorie and Jamie Murphy:
They're both 'technically' loans so they are still 'technically' our players, but yes, these two are finished at Ibrox and both loan deals will become permanent next summer. Just players the manager wasn't ultimately interested in, it's that simple.
Alfredo Morelos:
We toyed about this one, but the reality is nothing has changed. He is no longer a starter, and will only 'start' in case of injuries. And that's fine. But the sooner the manager can get him shipped out at a nice profit, the better. Stevie changes his tune on Morelos a lot, but then we know from past experience the manager does not always mean what he says in the press. Just ask Ross McCrorie.
Those are the main 'dead wood' – in actually fact despite the lack of wingers and that one missing CM, Rangers' squad is in reasonably good condition overall, and there's some decent depth. But he is active in getting rid of those he deems not good enough.
Stevie has certainly built something and we'll see how real it is come Sunday.