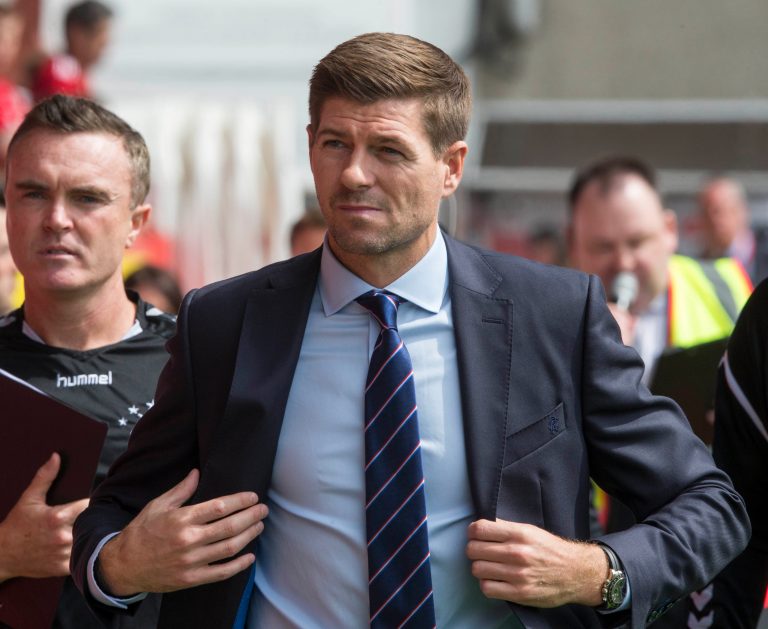 Yesterday's 5-0 thumping of the Imps revealed a number of things, some of which we shared with you earlier today, but one of them deserves a bigger stage:
The ability to win matches, and win them well, without relying on Ryan Kent.
The benching of Kent was a shock yesterday, a gamble from Stevie with no one predicting Rangers' star player would be sat watching on, but sat watching on he was, and Gerrard made the bold call to play without a single proper winger.
And while the performance wasn't outstanding, it was good enough, and it demonstrated Rangers are not a one-man team and don't rely on Kent.
Let's not play this down – the Imps beat Celtic, and they're a decent team on their own patch, with a style of football that does win games at this ground, and they've proven that over the years.
While they're hardly Bayern Munich, they're a handy side, and Rangers put them away with some ease, frankly.
And without Ryan Kent even needing a warm up.
It was a big statement, beyond all the many others – we don't need Ryan Kent. Ok, we do, to rephrase that, we don't depend on him above all others to get results, to get performances.
We're not a one-man team.
And that's important – that we will always have him as an 'option' and that he is our danger man, our big threat, but that we have a squad who can still win without him.
It's critical the squad can do this – with players falling like flies (more on that later as we said) it's essential the players who fill in can still win.
And Stevie's fringe Rangers yesterday did exactly that.
Excellent work.