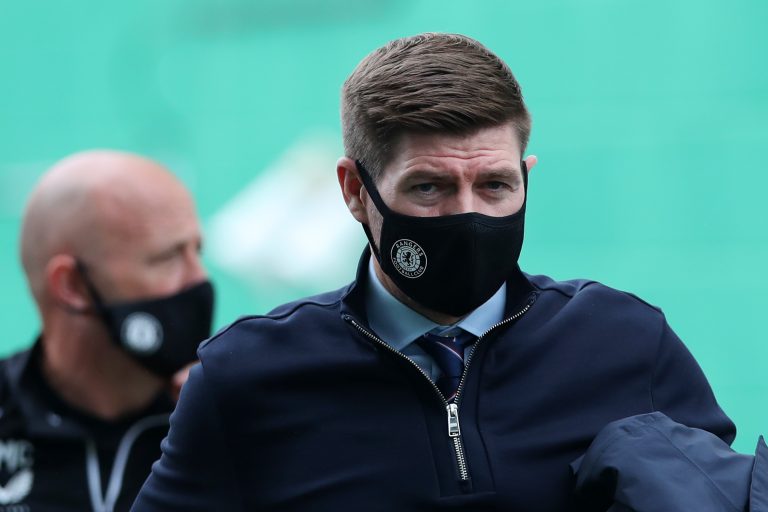 Ok we've not covered this one yet and trust me, this wasn't down to choice, but we can cover it now, and that's the farce of Steven Gerrard's SFA charge.
This is the offending comment, and information is the charge itself was explicitly brought up by none other than Compliance Officer Clare Whyte herself.
Now, we know her allegiances, with being an alleged (former) ST holder at Parkhead, so it's just a given someone with green sympathies would find a charge in there.
But is it valid?
We're going to do what the referees in Europe do and play this one neutral and by the book.
The charge pertains to allegations this comment violates bias laws, suggesting Gerrard is implying the referee is biased.
Is he?
Reading between the lines, 100% yes. There is absolutely no question that Gerrard believes the decision would have been a total and instant red for Morelos had he been the offender. And he's right, because it would have been.
But the law does NOT read between the lines – the purpose of rules is that semantically speaking they're to be taken literally, not metaphorically. Because metaphorically various interpretations can be made, which renders them pointless.
And on the direct accusation he's accused of, bias, it's a nonsense charge because he does not accuse, directly, the referee of anything.
All Steven Gerrard does is directly ask a rhetorical question, of wondering what the outcome would have been with a different player.
Semantically, and literally, there is absolutely nothing wrong with asking that question, with mulling that notion out loud.
If Gerrard had said 'Clancy would clearly have given Morelos a red card' then yes, that's an accusation of bias. But he didn't.
He only pondered an alternative outcome.
And going by the rules, there's no offence here, no crime committed.
It's a silly charge devised by people with a lack of understanding of their own laws, but hey, no change there.