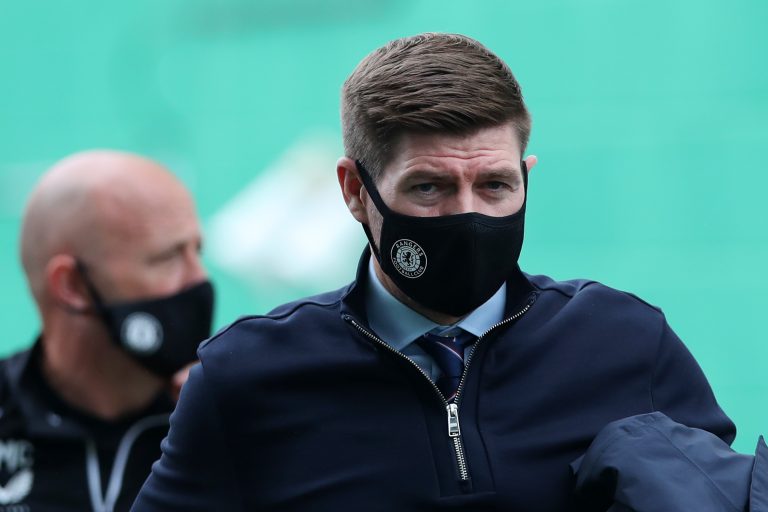 Following Rangers 'bottling' (as many of our fans are putting it) another big test (in fairness, the team did fail) in Edinburgh, the biggest complaint from supporters is centring around the defence, and Connor Goldson in particular.
Always an easy scapegoat when things go wrong, the big stopper is being labelled a liability and the hammer is falling on him by the fans, more than anyone else in the side.
Filip Helander was hugely culpable for both goals, and of course Jon McLaughlin had a nightmare at the first, but supporters are mostly rounding on the ex-Brighton man.
Are they right?
Well looking at the stats gives a far clearer picture of reality than glancing at individual players now and then, and for both Goldson and Helander, the picture is interesting.
Both defenders managed three clearances, but combined they made a total of just one interception. It was notably better on tackles, as Goldson secured two while his Swedish team mate made three.
However, in our win v United, Goldson and Helander combined made just one clearance total and two tackles between them.
In actual fact, defensively Rangers actually produced more impressive statistics against Hibs than they did v the Arabs.
So what's the problem?
The issue is that at key moments, both Goldson and Helander made goal-losing mistakes. Both goals resulted from a lack of indecision and poor reading of the game, but of course, Morelos won't be slaughtered for his opening miss in quite the same way, because striker 'errors' don't strictly 'cost' the team. But defender errors do.
If you remember Leon Balogun, who made such a brilliant start at Ibrox, had a dreadful first half v St Johnstone at home and visiting striker Callum Hendry destroyed him. On that occasion Jon McLaughlin spared our Nigerian CB.
But in this match today, goalkeeping heroics were rare for the man in blue, for despite that stellar save in the first half, the Wright goal was a calamity by his own recent standards, so he wasn't bailing out defenders as the last line of defence like he did v the men from Perth.
It's just key moments which have let Rangers down today, both up front and at the back. Midfield didn't function as it normally does either, and overall, while the defence certainly will struggle to look at itself in the mirror, that difficulty should be shared by pretty much everyone else too.
One to learn from.