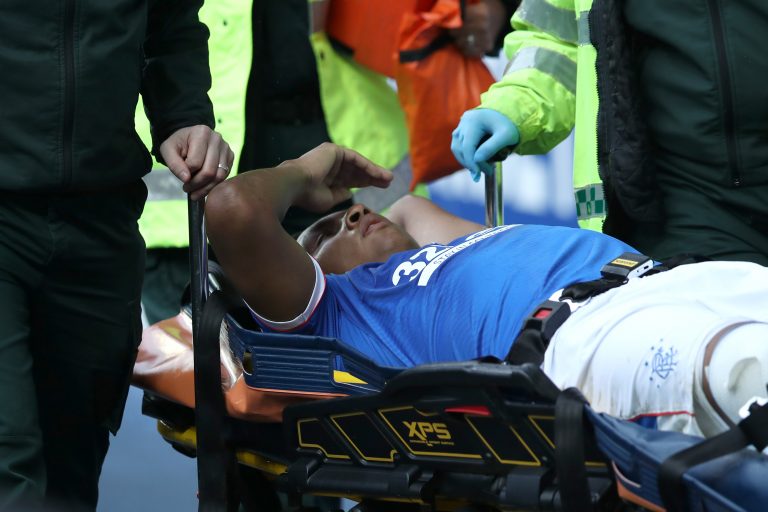 This is from the introductory page of the IFAB (International Football Association Board) website.
I went to IFAB to see what they had to say about what the duties of the referee is in a game where a knee level challenge could easily have ended Alfredo Morelos' career.
Let's be clear about this. This is not the first time that one of our players has been physically assaulted on the pitch, and that the referee and the SFA have decided to collectively look the other way.
Kevin Clancy has also made it very clear over the years that he is no fan of Rangers and he cannot keep his bias in check, but this complete disregard for the safety of the players means Kevin Clancy must never referee another professional game again. This cannot be casually swept under the rug, like all the other controversies.
Everyone was up in arms over Morelos flicking out a small kick to an Aberdeen player, but no-one said a thing when Morelos was judo thrown to the deck, and we said then that it was only a matter of time before one of our players was badly injured.
The fact that not even a yellow card was given is unbelievable, if we had not already seen this before…
So, will the SFA now retroactively look at Kevin Clancy's decisions….Will they finally look at their own guidelines and actually do something about this?
My gut feeling is no, they will again sit quietly, because that is what they always do when it involves dangerous play on a Rangers player.
Instead, they will somehow try to blame a Rangers player for provoking the Dundee United player, or the Rangers fans for …..not being there, or explain to us the sun was in the referee's eyes (when it was raining).
The fact is Alfredo's Agent Michael Gorman has perhaps given us the true reason why Morelos wants to quit Scotland….Michael Gorman is quoted to have said
The fact is, it has been very clear that the referees have never given Alfredo any protection, despite the IFAB requiring the referees to provide every player. Yes, even those who are from South America.
Or are the referees now so racist, they just think it is OK to target South American players? Ok, stretching it there, but you get the point.
Let's be clear about this. Alfredo is a young man. There is really only so much he can take, and the fact that the referees now clearly refuse (as a group) to give him any protection is giving all the hatchet men the green light to do whatever the hell they want, and we now know that it will only be a matter of weeks before another knee level tackle comes in from behind, and the perpetrator gets to laugh about it with the referee.
Being blunt….If I was Morelos, I would probably quit Scotland too, which means the referees did their job, and it's only 8 weeks into the 2020 season.
Yep, it's now clear the referees do know how important this season is for Celtic, and we are not even one quarter through the campaign.
So, what do you think….are we over reacting here at IN, or do you think there is need to make some Ibrox Noise, and petition the SFA to make sure Kevin Clancy is never allowed to referee again?