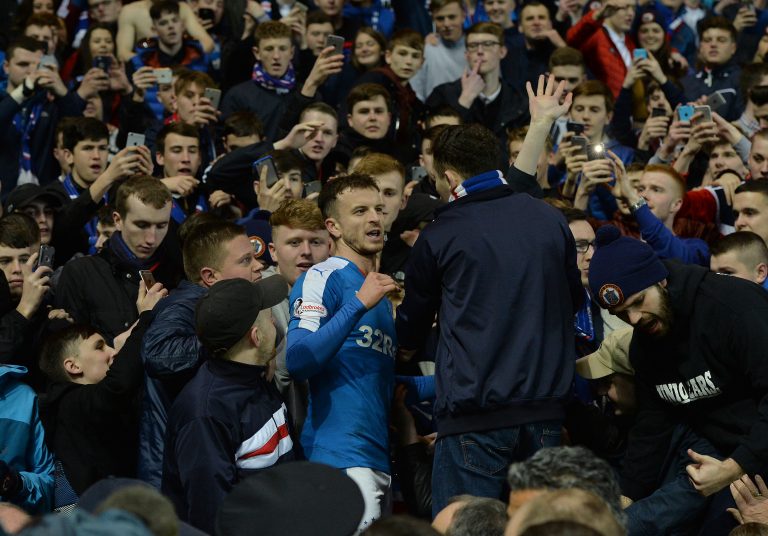 It's hard not to wish Andy Halliday all the absolute best in his new adventure at Tynecastle. Linked with a host of clubs down south and some SPFL outfits, the ex-midfielder-cum left back opted instead to go for the strongest side in the Scottish Championship as a potential replacement for outgone Aaron Hickey.
Hearts were hard done by this summer, being demoted without any chance to fight their cause, and if any player knows about the graft they'll need to get back to the SPL, having been unjustly dumped, it's Halliday.
He was with us for so much of the Journey, and always did himself and the jersey proud, and we'd imagine he'd have found it very hard to accept any club in the SPL unless he was not going to play v Rangers.
John Terry famously rejected any PL club out of refusal to play against Chelsea when his time at Stamford Bridge ended, and we doubt Halliday is much different.
Instead he goes to Edinburgh's biggest club and will aid their attempt to get promoted. Again.
We wish him the very best of luck, and if we're honest, Hearts belong in the SPL.