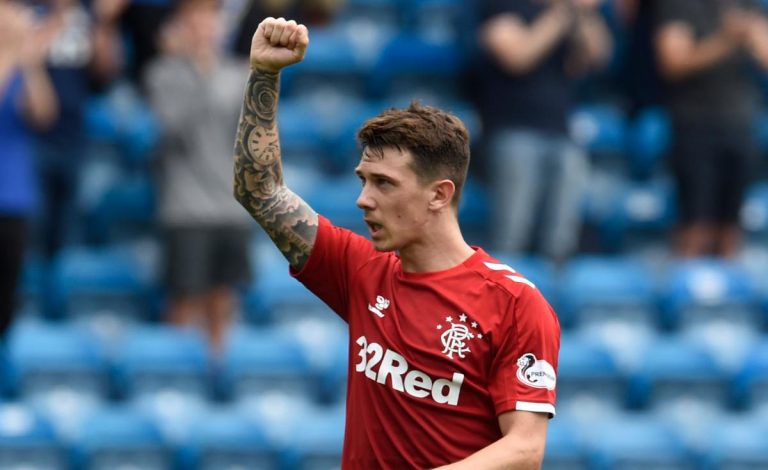 Rangers' season is well and truly underway. Three matches, three wins, three clean sheets. There's been a fair level of consistency throughout the team, even if the displays haven't been vintage as yet, but if one negative has been consistent, it's the rather tepid current form of Ryan Jack.
Heroic in recent times, Jack has been a shadow of his usual self, with a total loss of the aggression, movement, marauding and general hard work we normally associate with him.
While his passing accuracy remains superb, he's not really doing anything dangerous with it, nothing impactful, and it's all gentle passes to the side and back, and he's not covering as much grass as he used to.
He's also not the defensive cover he once was, with far less interceptions and tackles than we would normally associate with him, and we have attribute the recent form to two things:
1: He's not thriving in the double pivot with Glen Kamara. At all. The system just doesn't suit him. Where his Finnish team mate is actually looking very good indeed, keeping his game simple (he had far more of the ball yesterday than the ex-Aberdeen captain) and concentrating, Jack looks hamstrung and just not expressing himself either in attack or defence like he is capable of.
2: He may well be carrying an injury, and indeed, we know he has a dodgy knee. He does look a yard off the pace, and a lot less willing to put the miles in that he normally would.
Whatever the cause of Jack's rather weak play at present, if it goes on a lot longer, Gerrard has other options. Players, no matter who they are, should not get the jersey by default. Jack probably is at the moment, and that is ok – he has earned that right. But if his contribution to matches remains as modest as it currently is, then a call might need to be made.
Caveat:
There is one disclaimer here. This may well be the way Gerrard is instructing Jack to play, less of the dynamic marauding and aggression, and more controlled ticking along. It's not the Jack we know, but it might be how he's being told to contribute.
If so, that's the manager's call.
Either way though, the Jack we see today is not the one we're used to.