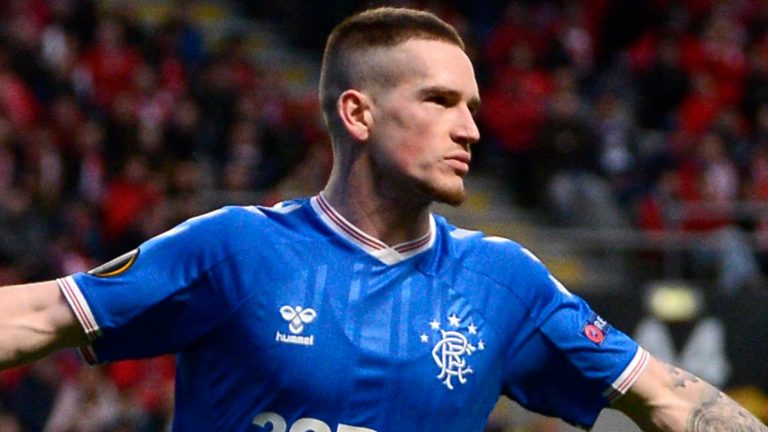 When we discussed the Ryan Kent to Leeds story on our social media channels, the overriding answer from fans was his indispensability to stopping 9.5IAR, to 55.
Fans suggested the club could wave goodbye to the title if Rangers sold him.
This is once again supporters overselling the importance of one player, and hyping him up as the answer.
Let us be clear – Ibrox Noise have always been huge fans of Kent – he's our most dangerous attacking threat and on his day is unplayable. He's in excellent form right now and Leeds will have to bid big to secure him.
But it is a worrying assertion to suggest that Rangers are reliant on Kent, or indeed anyone else, to win the title this season. Look how Rangers are rising in the absence of previously critical Alfredo Morelos. Look how we coped without him last season during the split.
No one man is bigger than this club, and if we do choose to sell Kent, we will use the funds to replace him.
It's such a fallacy to think a club's destiny rests on the shoulders of one player, and while of course Rangers would be initially weaker for selling Kent, football never stops and we're absolutely certain our club would use the funds to sign a fine replacement.
We'd rather keep him, because he's a great player, but Rangers have sold great players before and still won titles. We sold our best two players in 2008 in Hutton (January) and Cuellar (summer), and still went on to win the title the following season, and that season we came staggeringly close to an almighty epic achievement, only for Sporting Integrity to win the day.
We do not want to sell Kent, not at all. But we do know if an offer comes in the club can't refuse, then plans will be made to use those to continue to improve the squad.
Kent is not irreplaceable. Let's not hype him up as Messi.
Let's try to hold onto him, but if we do sell him for big cash, we build again.
That's just football.