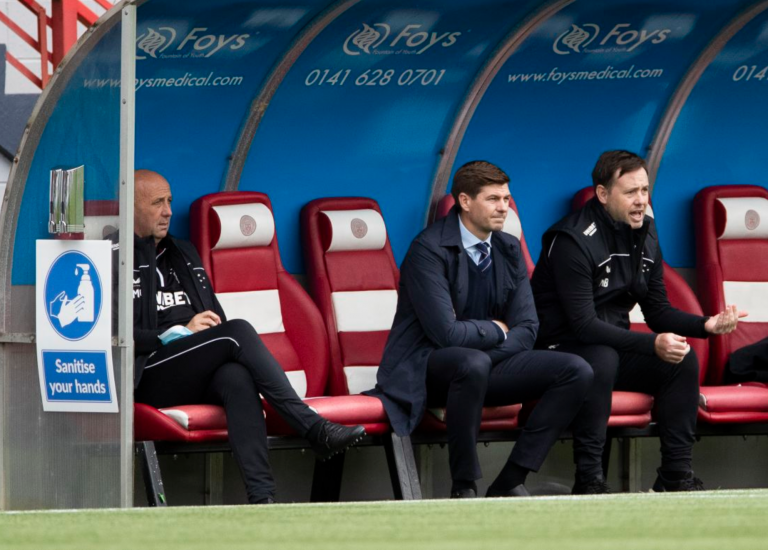 There was a lot to dissect in today's impressive (if unflattering) performance and result at Hamilton, but one of the biggest and most obvious was in fact the least obvious.
Rangers did this, played this easily, coasted this one this smoothly without Leon Balogun, Joe Aribo, Alfredo Morelos, Jermain Defoe and Cedric Itten.
Five first-team stars, including one £20M player among them and some valuable colleagues to say the least were missing for the trip to Hamilton, yet while the scoreline flattered the home side and the visitors were a little disappointing with the finishing, the ease with which Steven Gerrard's men put away Brian Rice's side while considerably off full options was deeply impressive.
There was no Defoe, Aribo or Itten through injury, Balogun was plain benched, and Morelos was not required.
And yet the players who wore the shirt did the business without them, as they have, invariably, all season.
Sure, Brandon Barker and Ianis Hagi, and, to a lesser extent, Kemar Roofe all had days where they've played better in their careers, but even despite that, one of them scored, and a defender put away the other.
What are we getting at?
Steven Gerrard has been building this for two+ years. A squad which can call upon deputies to perform as well as the first picks.
True, had Aribo been in there it may well have led to a more convincing score, ditto Itten, but it doesn't matter – with 'deputies' instead Rangers are not only delivering but breaking or equalling records.
That's why this squad is a hell of a lot better than last season's. Last season might have had the best XI in the SPL but it ran out of steam because the depth just wasn't there squad-wide.
Now we have a squad which is just about as strong on the bench as it is in the XI.
And that's how you win marathons.